I love when I get hired to photograph a wedding where my clients had seen me working at another wedding. This is what happened with Onica and Alex. Onica was a bridesmaid of one of my clients, Sarah Clarke. She contacted me and hired me to photograph her wedding. Alex and Onica just wanted to marry each other and that is what they did. The ceremony was very intimate and only very close family members and friends were invited. Later Onica, Alex, Noah ( Onica's son) and I, road in the limousine to UCLA to photograph the new husband and wife. Onica looked amazing!!
How they met:
Alex and I met in junior high in a 6th grade English class and we stayed friends until we lost touch when he moved away. We got reconnected through a mutual friend, who we also knew in junior high about seven years ago, and caught up on where life had taken us. We continued to be friends and sure enough it became more. We have been together now for 6.5 years.
Proposal:
He actually proposed on his birthday; he said that it was the one day he knew I wouldn't expect anything. He isn't a big celebrator, so when he said that he wanted to go to dinner, it was a big event for me! 🙂 I found out later that he had already told Noah, my son. So there were no complaints from him that we were going to dinner on our own.
While we were at our favorite Peruvian restaurant in Los Angeles, he had his brother come into our house and light candles around our living room and sprinkle rose petals around our coffee table. (It still makes me smile when I tell the story) While we walked up to our front door, he started telling me how much I meant to him and when he opened the door, I was so distracted by the lit candles that I walked into our living room and he had a chance to get down on his knee and open the ring box. The room was dark, only lit by the candles and a light that shined from the inside of the box, and he asked me to marry him 🙂
Some of my favorites of the day.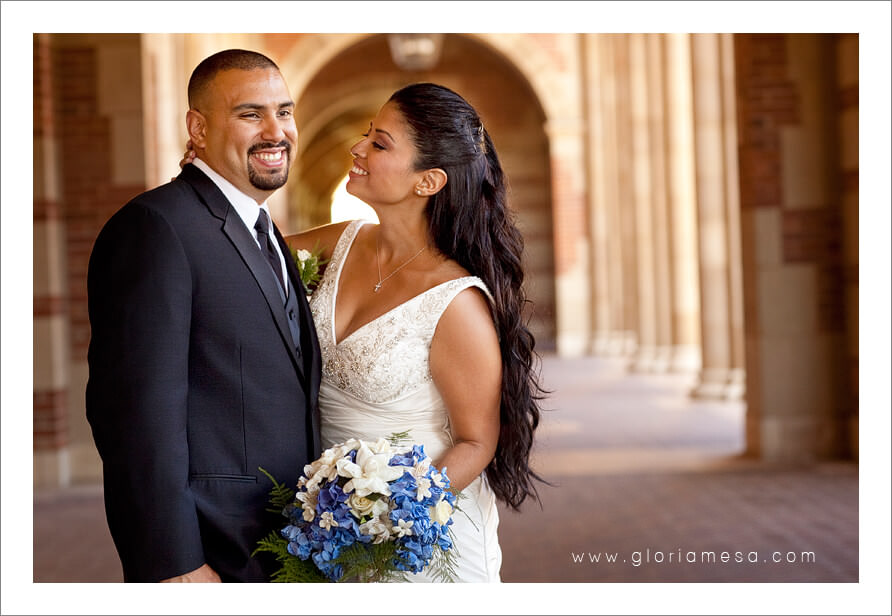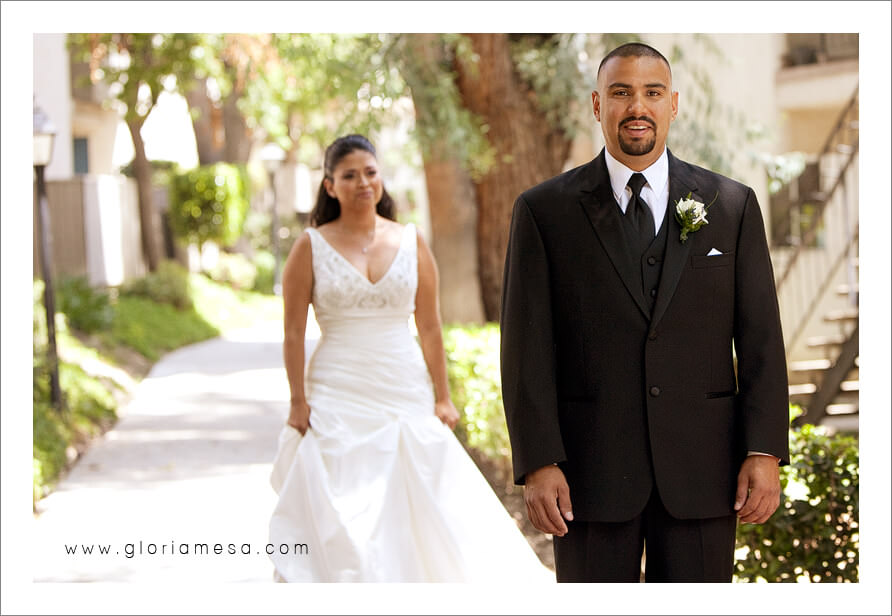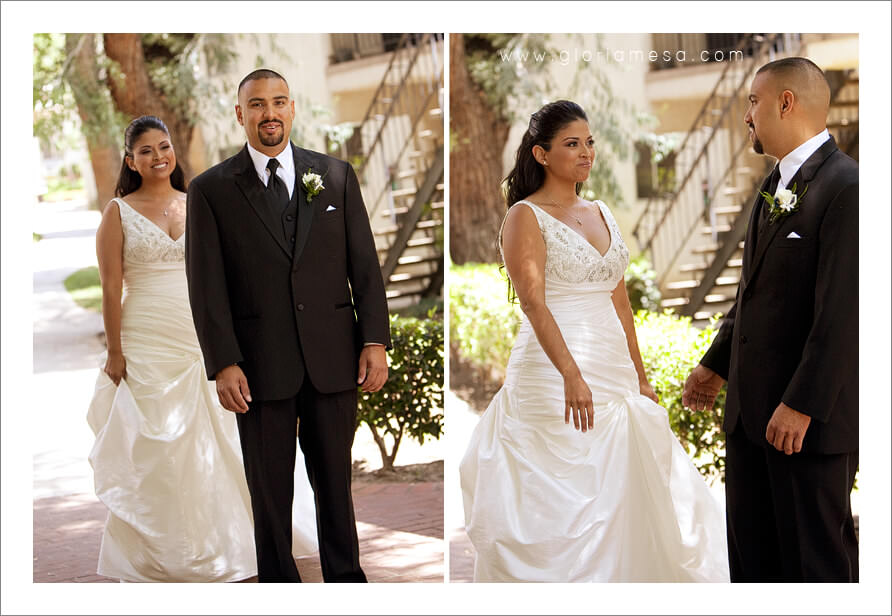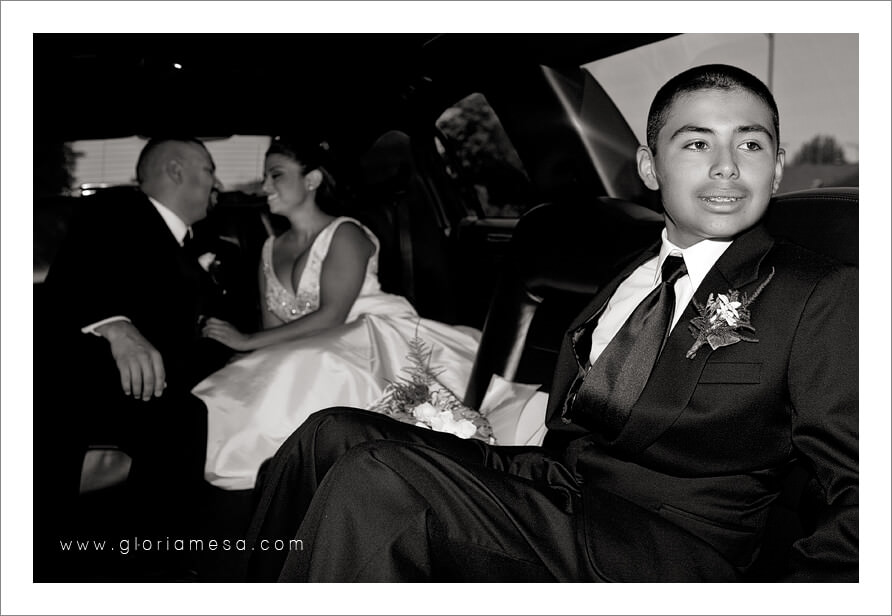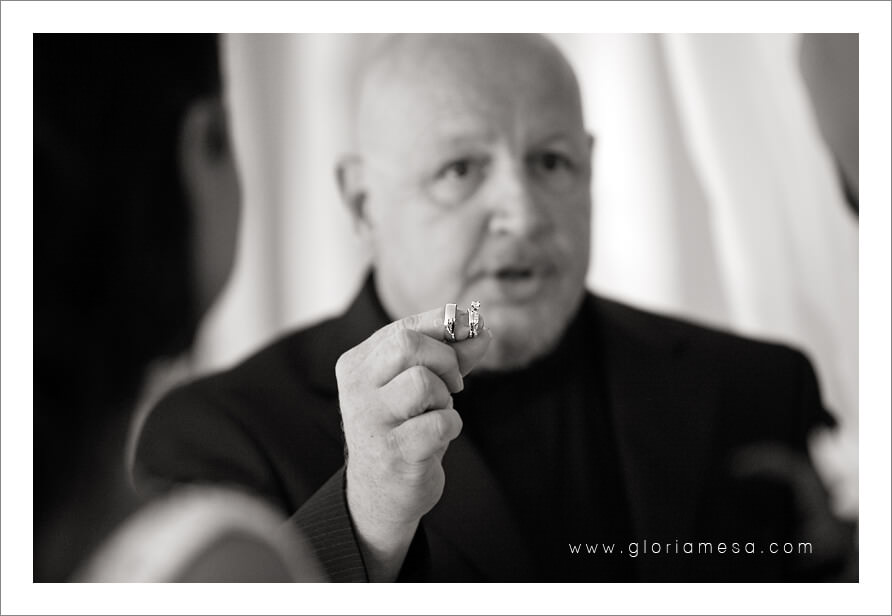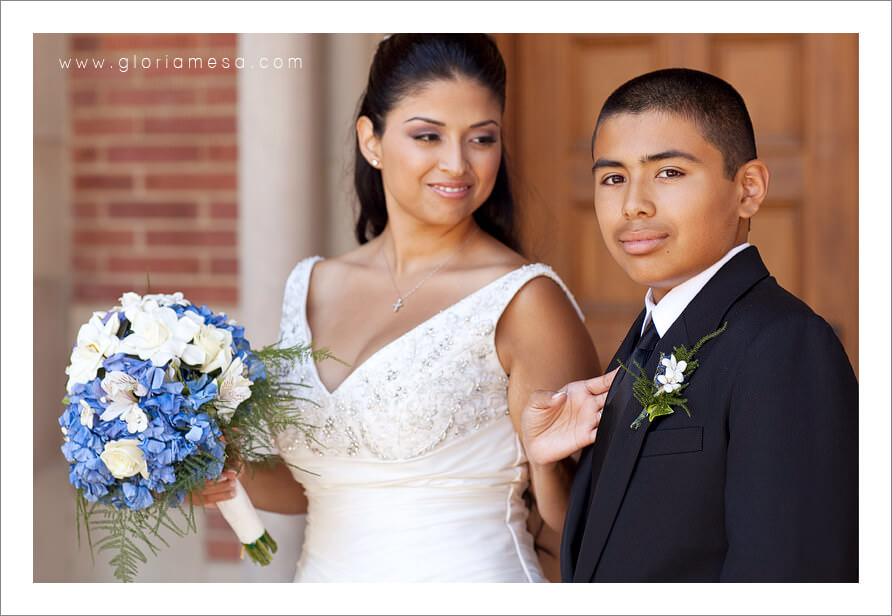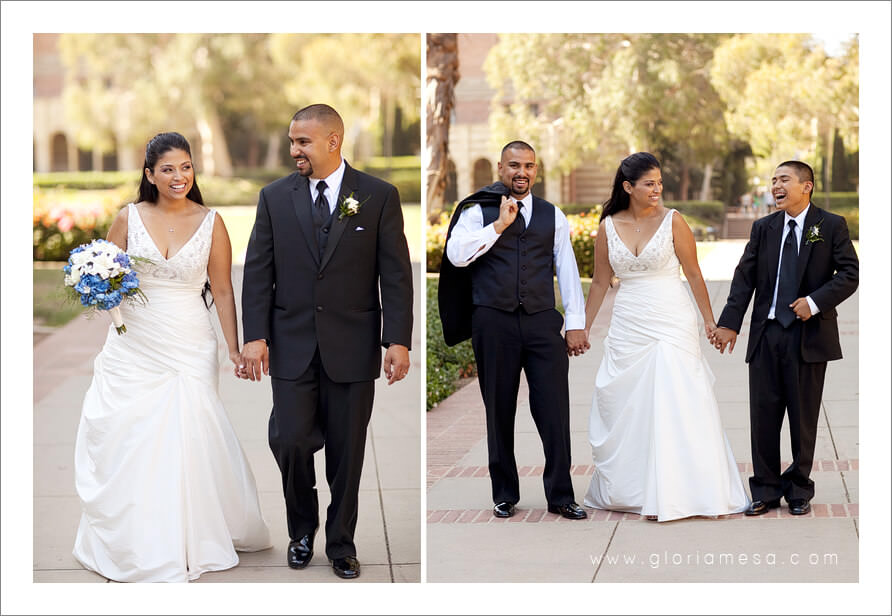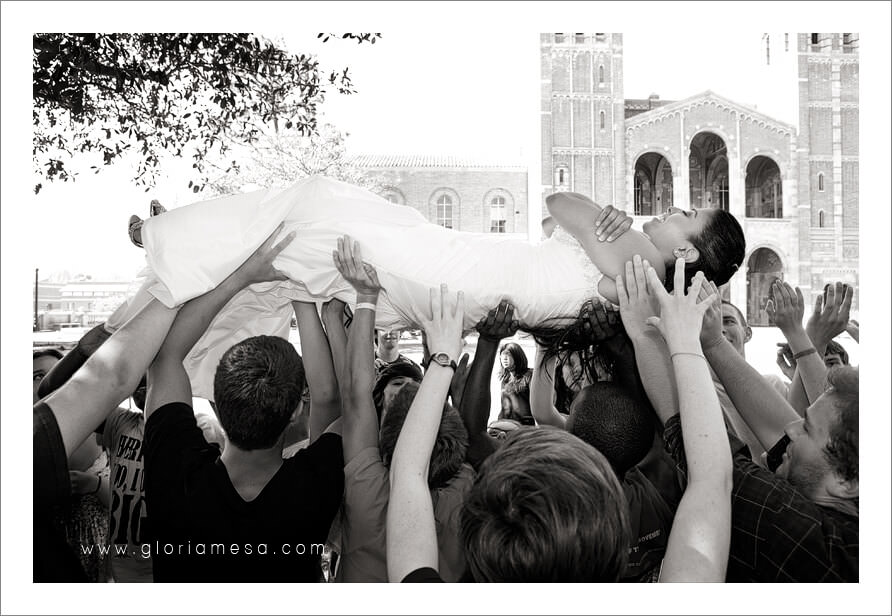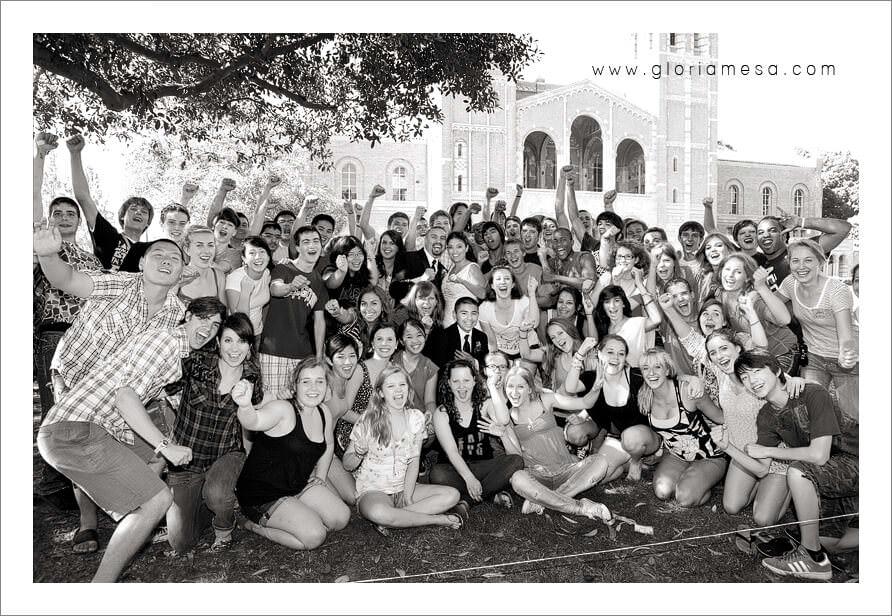 Thank you to all of the Students form UCLA that support Onica and Alex during the "Bride and Groom" pass.  Thank you Onica, Alex and Noah for a fantastic afternoon…
gm@gloriamesa.com | 805-297-5728 Ventura County | 310-272-3894 Los Angeles