Your Bat Mitzvah at the Wilshire temple was incredible, dearest Mira! You are a ray of sunshine, and you are right bright, robust, independent, and beautiful. You captivated me with your sweet smile, and your sister was also a delight. Your friends and family had a BLAST. I can't wait to see what life will bring to you. Your service at the Wilshire Temple was flawless; you read the Torah and talked so securely, and with no hesitations, obviously showed that your 6 months of practice paid off. . You outdid yourself!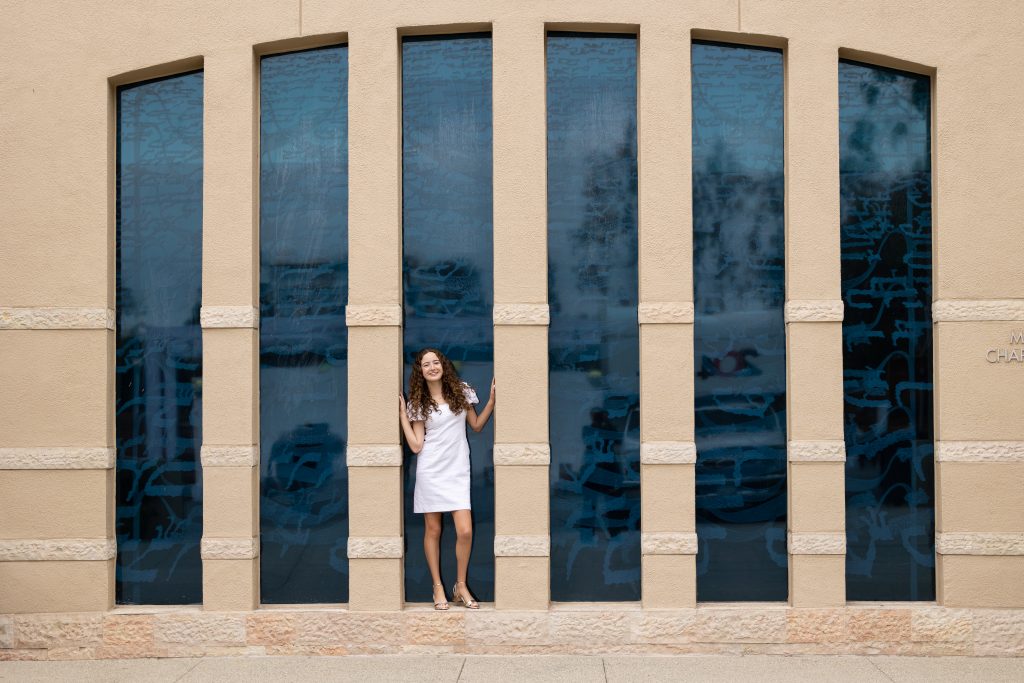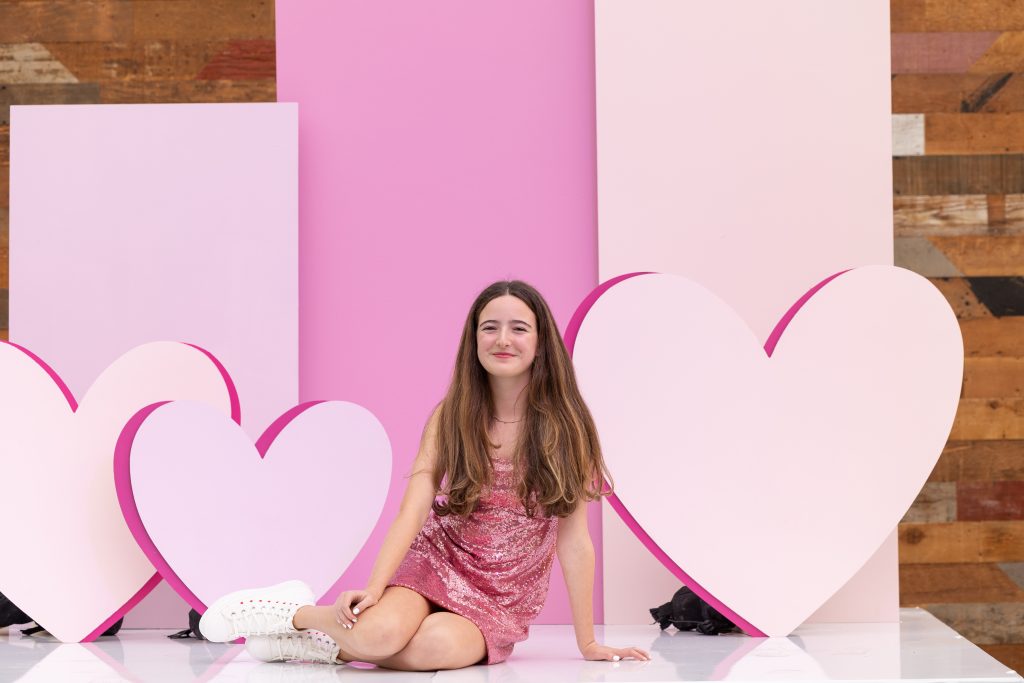 The party was EPIC you love pink and I couldn't be happy. Working your Bat Mitzvah was a highlight and working with SUGAR L. A was incredible as well.
The party was so much fun and seeing you with your family and friends was incredible they had so much fun, the food, lots of snacks, the coffee bar, balloons and my favorite, the stage full of gold and pink colors. MY FAV!!!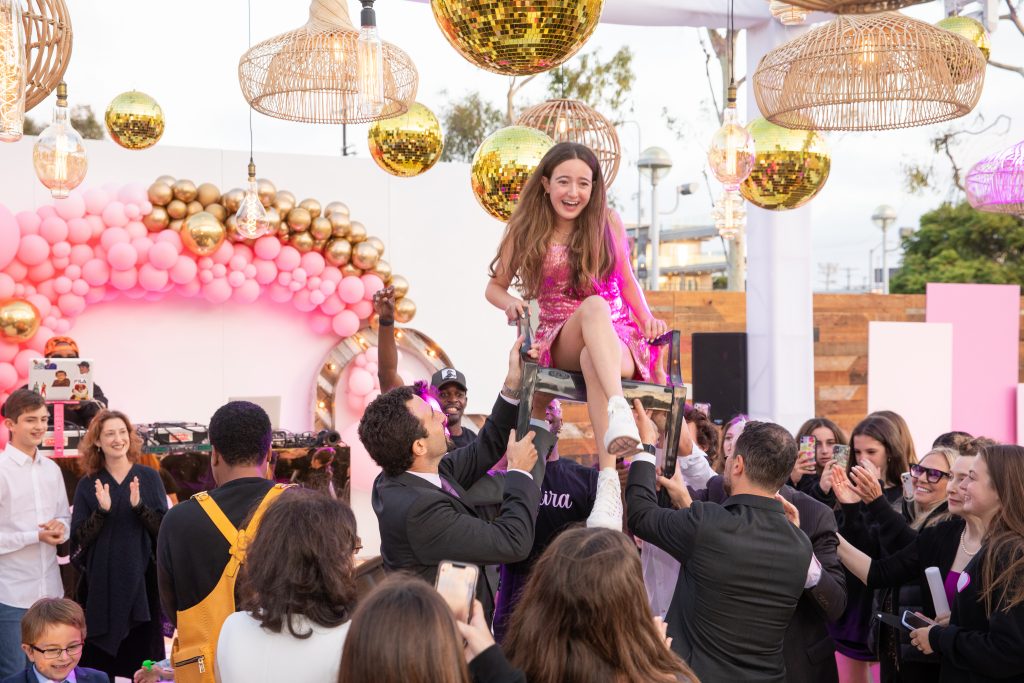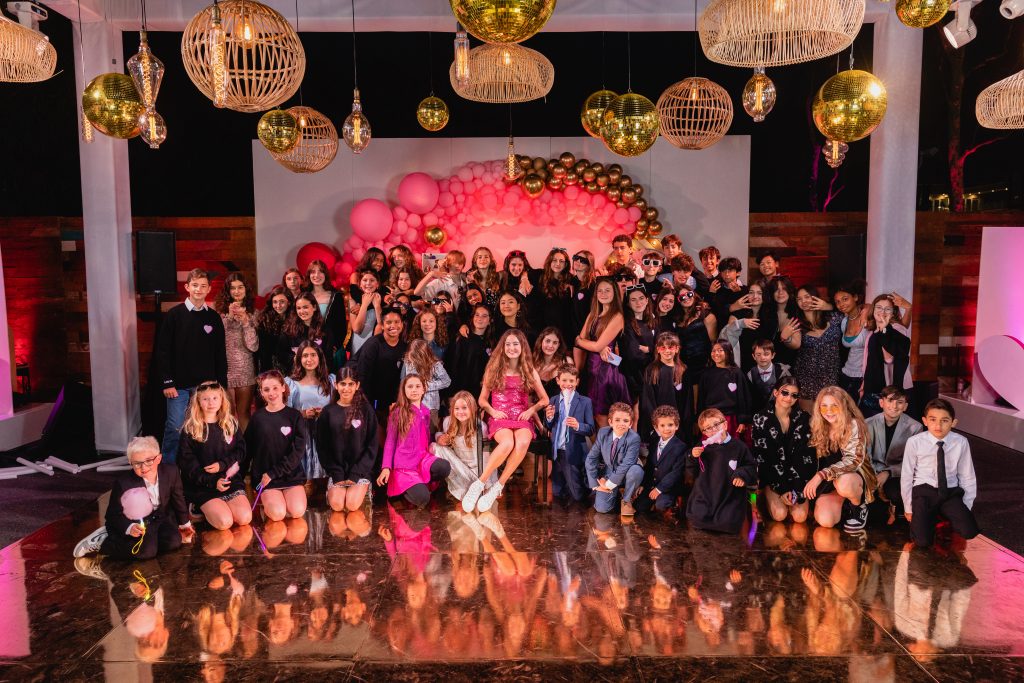 Thank you, Mira, for your being incredible! I hope you enjoyed your Mitzvah celebration as much as I did.
Would you like to see another Mitzvah event?
I am always a click away 😉