Four Seasons Hotel Beverly Hills
Hey there, fellow readers! Planning a Jewish wedding might make you wonder where to host your big day. Look no further than the Four Seasons Hotel Beverly Hills! I recently enjoyed exploring this stunning venue and am excited to share my thoughts with you.
First things first: the Four Seasons is the epitome of luxury. You're transported to a world of elegance and sophistication when you step through the doors. The staff is warm and welcoming, and they go above and beyond to ensure that every detail of your event is perfect.
One of the standout features of the Four Seasons Hotel Beverly Hills is its ability to accommodate traditional Jewish wedding elements. The Ketubah signing ceremony, Chuppah, and breaking of the glass can all be seamlessly incorporated into your event. The Four Seasons has plenty of space for these traditions, and their staff is well-versed in executing them flawlessly.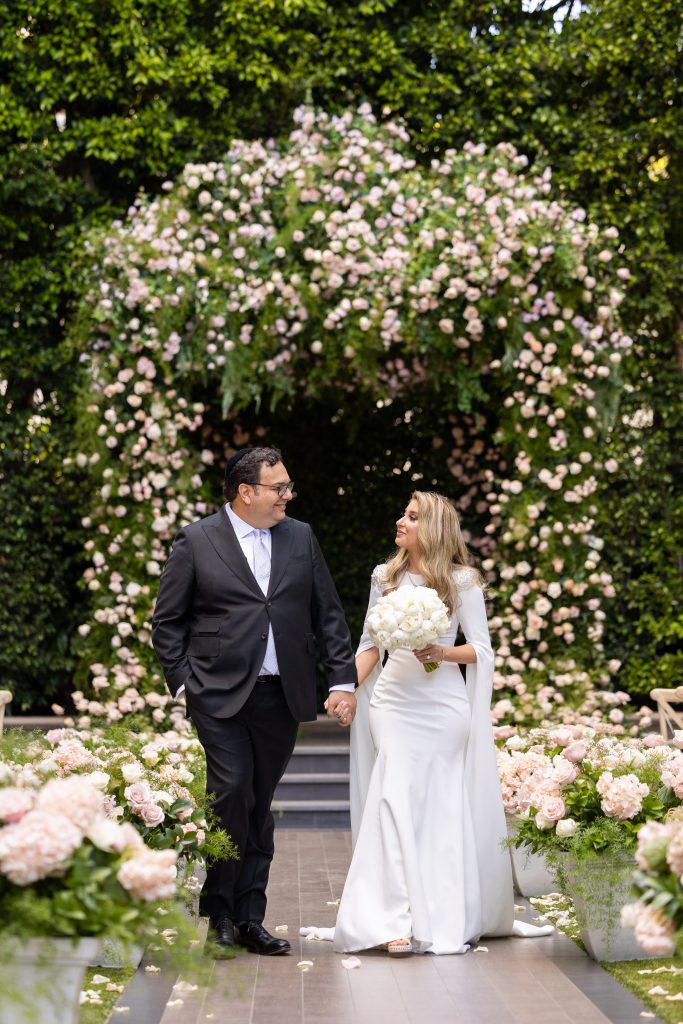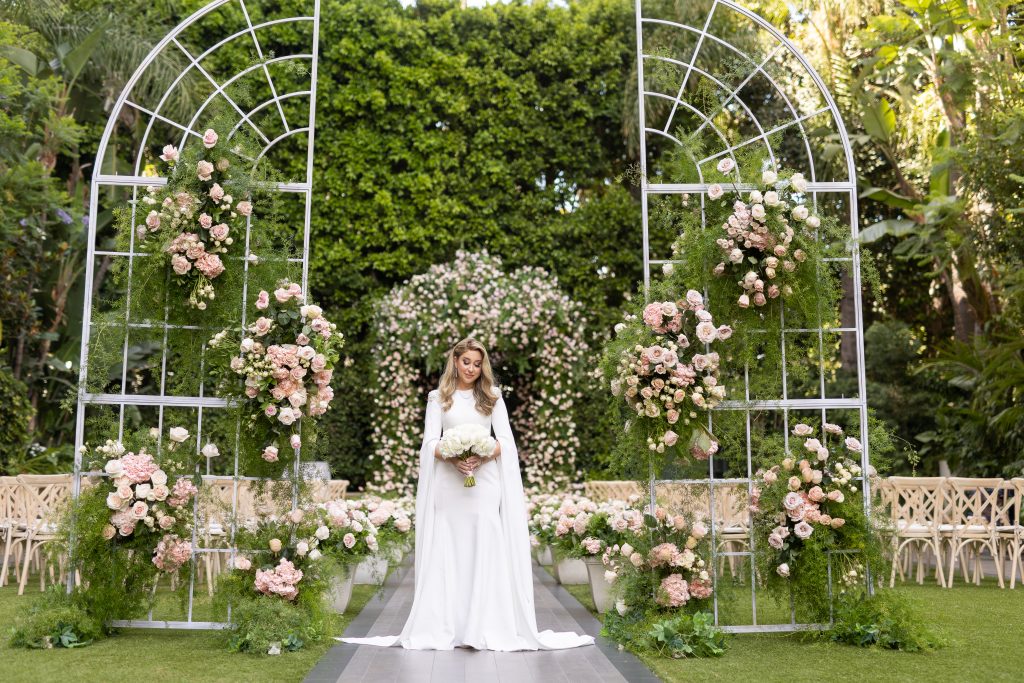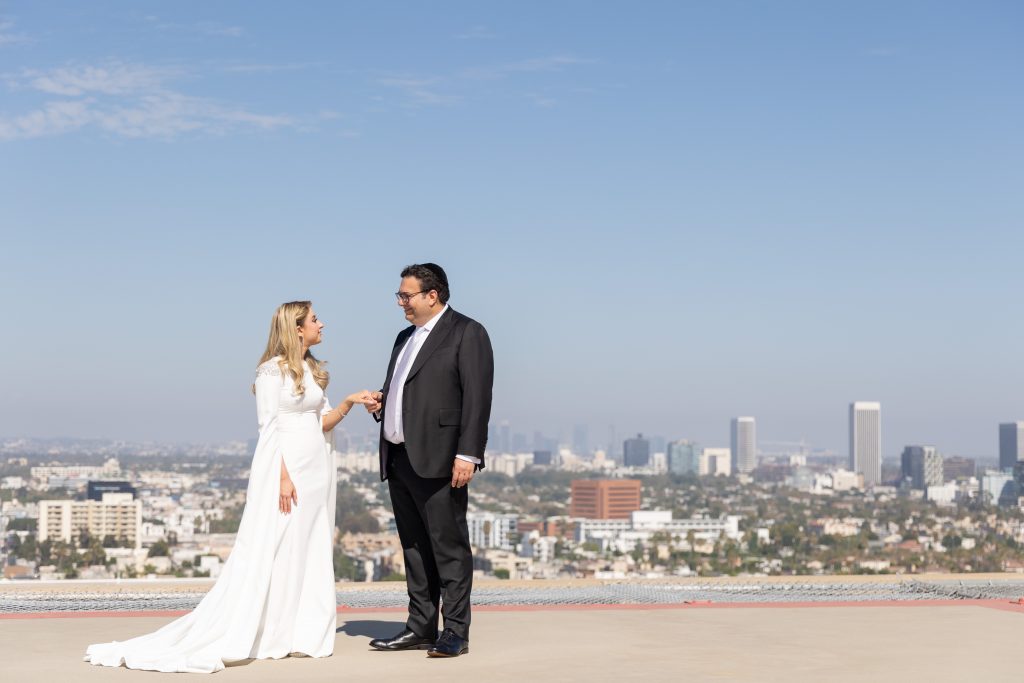 Four Seasons Los Angeles at Beverly Hills.
The pink roses were everywhere, filled from top to bottom. The huppah looks so impressive. The stunning work of Jenny Kdoshim Events made everything as precise as Illana's vision for her wedding day. Our client, Yosef, couldn't be happier to be marrying the love of her life.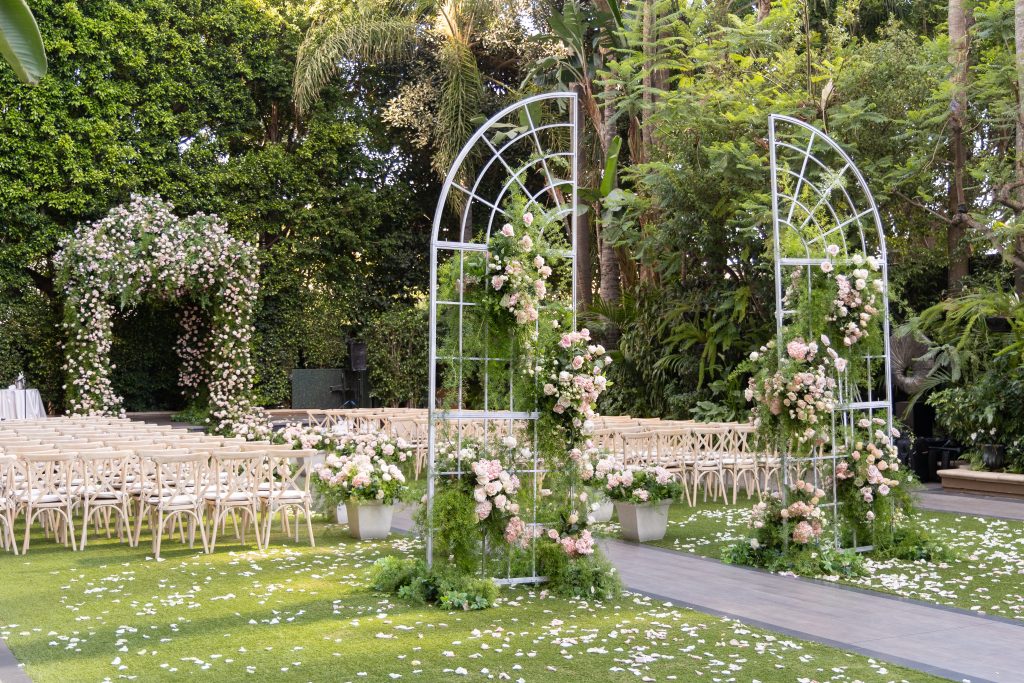 The Four Seasons Hotel looks so beautiful; the work of My Flower Boutique creates this beautiful arch for Illana to walk down the aisle. The day was beautiful, and everyone had a great time.
Jewish Ceremony
The Ceremony took place under this incredible huppah covered from top to top with pink and beige roses. Seeing it made me happy to imagine how happy Illana was to walk down this aisle to meet him. Illana's parents walk with her, and Yosef steps down to meet her. It was so beautiful; tears flowed, and every guest enjoyed the Ceremony as much as I did.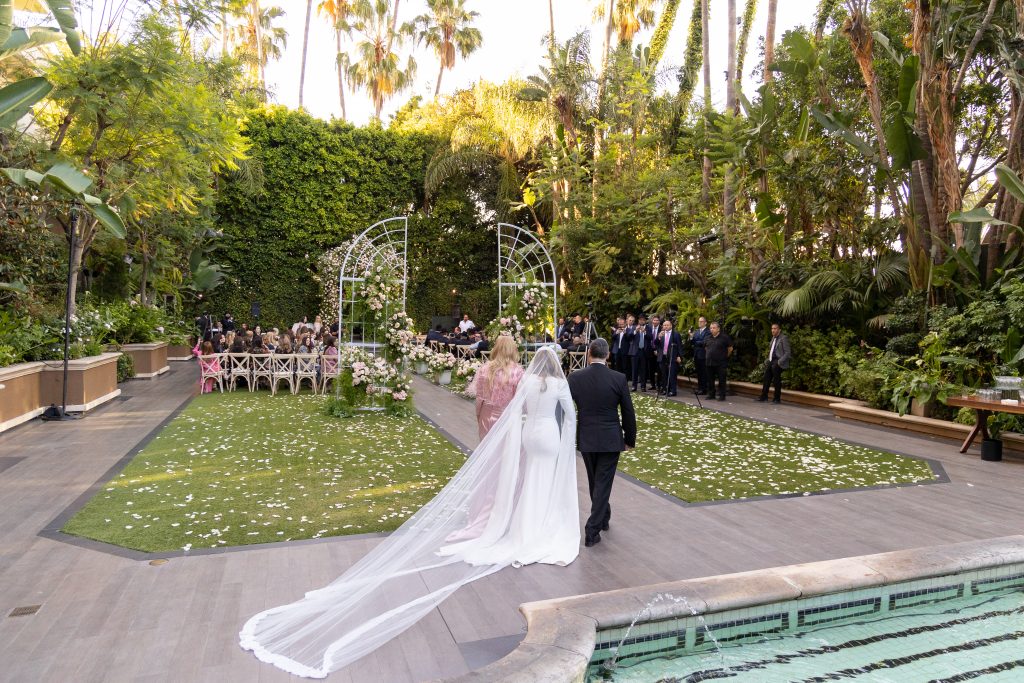 RECEPTION
The ballroom at Four Seasons Hotel weddings was transformed as the guest entered the exquisite reception at the four seasons. You could feel as if you were in a garden because the roses were everywhere, and tons of them filled the glass tables with exquisite china that matched the golden tones of this wedding.
Another thing I love about the Four Seasons is its location. Beverly Hills is a destination in and of itself, with world-class shopping, dining, and entertainment options. Your guests will have plenty to do and see during their stay, making your wedding a true vacation for everyone involved.
I can't recommend the Four Seasons in Beverly Hills enough for your Jewish wedding. The combination of luxury, tradition, and customization is unbeatable. The Four Seasons is the way to go if you want a truly unforgettable wedding.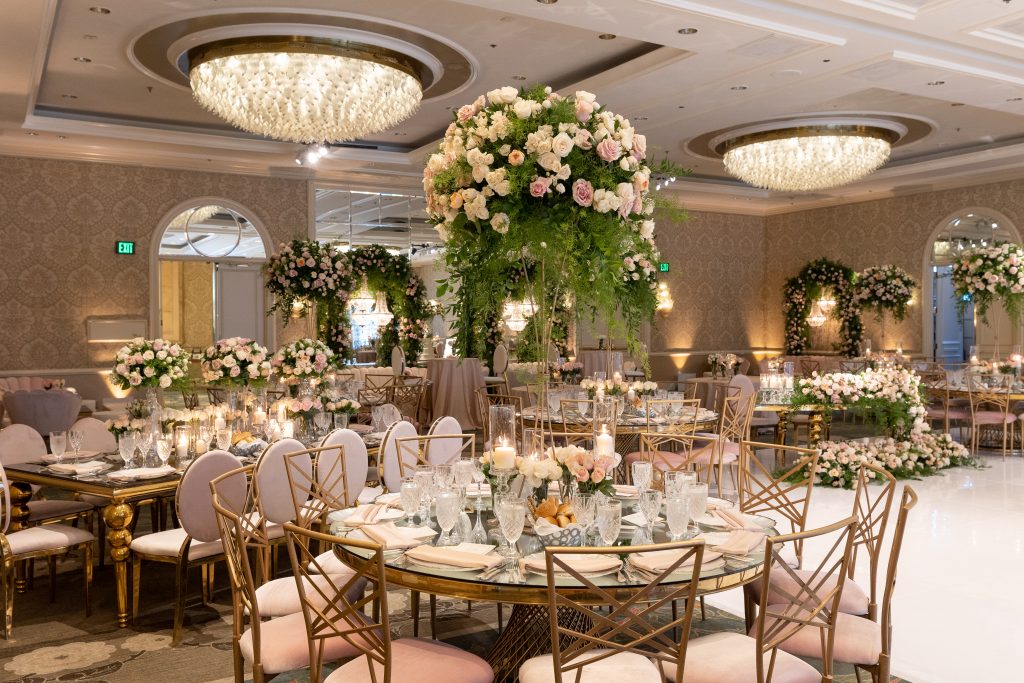 As Illana and Yosef cut the cake, she switched to a more comfortable dress as she wanted to enjoy the rest of the night. When it was time to cut the cake that was located next to a wall covered with roses and hanging chandeliers, the decor of this wedding was so elegant and classic, and the cake was delicious, I may add.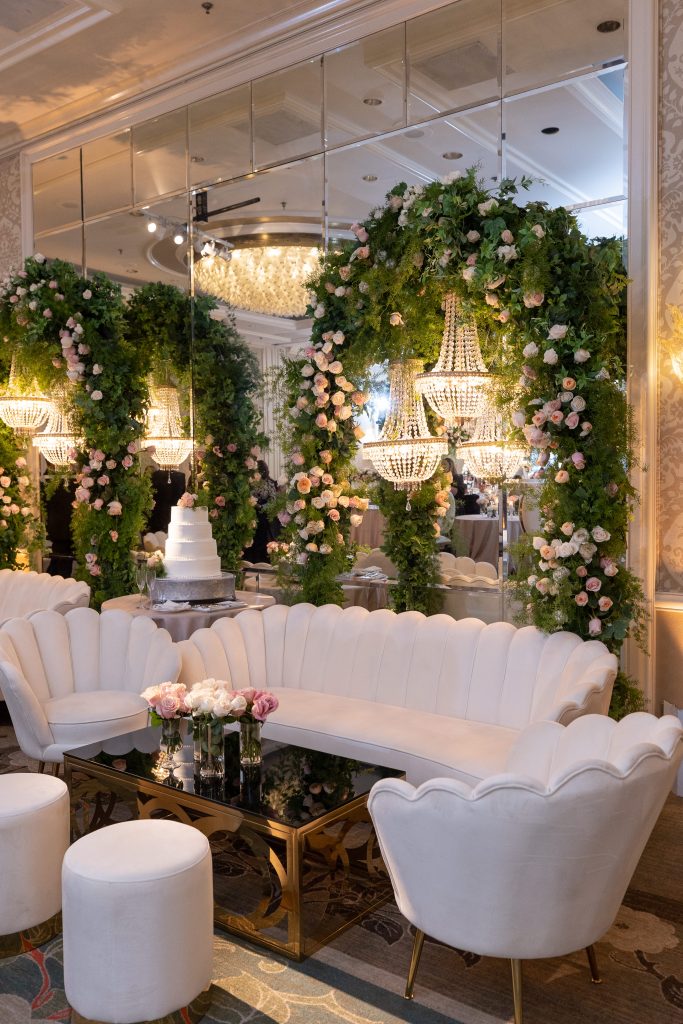 Wedding Planning
Working with Jenny was a dream. She is collected and knowledgeable about her craft, knowing what vendors to hire. She takes the time to understand her clients and find the right match for them. So if you think that wedding planning is all about g just making sure your wedding does as planned. It is much more than that. JK Events Team is a creative, upscale special events production. You must be reached out to her.
Are you planning your wedding and have questions about your photography? Please feel free to set up a meeting with me.