Love was found again. What a beautiful concept, right? Nancee and Mike found each other in Colorado. What a lovely story, as Nancee told me. She was visiting her daughter and it happens that Mike was passing by as well. They meet, and both fell in love with each other and with each other families. The rest is history now, and you guess right. They got married at North Ranch Country Club, and the rest is happiness.

North Ranch located in Westlake Village and this venue looked so incredibly beautiful. The view of the mountains is breathtaking.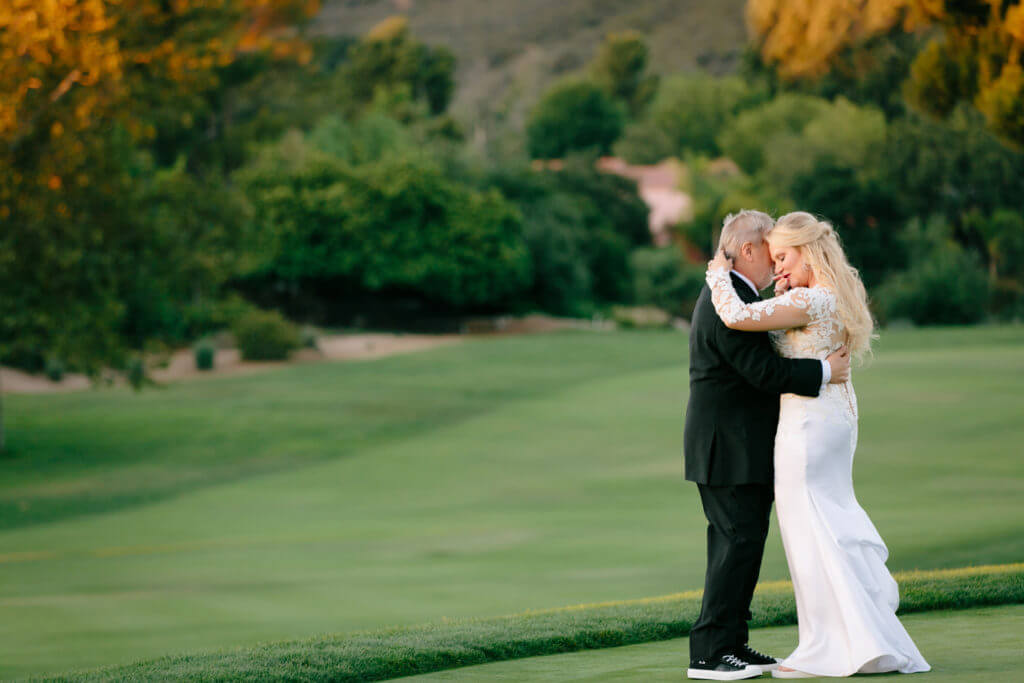 Wedding Planning
The incredible team of Bella Vita Events contacted me to photograph this wedding. I have been a follower of Bella Vita Weddings and Events since I learn that this company was in my area; I felt overjoyed when I meet her CEO, Deborah. She is the most kind, loving down to earth person. You feel the same when you meet her. Her talent is incredible, and you will never go wrong if you hired them for your wedding and events.
The reception area had the same feel, Bell Of the Ball floral designers nailed the vision that Bella Vita design had. The Black and gold showcase in the linens and seals made of the way with the bride and groom initials. The colors were brilliants, blacks, golds. Bella Vita Events outdid themselves on this wedding.

Furthermore, I want to show my gratitude to our clients for choosing Gloria Mesa Photography to capture one of the most important days for them and the entire family including kids and grandkids. Also, I forgot something significant this wedding was so enchanting that the Ceremony Magazine featured for their anniversary issue and we all were so happy and excited to be showcased. Happy dance!!
If you want to more weddings?