Are you considering planning an engagement?
Matt did it! He contacted me two months before the proposal, he wanted me to capture the engagement as a surprise to Alex. He also prepared a romantic set up and a surprise engagement party for close friends and family.
As Alex and Matt arrived the day of the engagement to Bel Air Bay Club, slowly walk into the beach area where the set up was ready for them. I was hiding in the location we selected, waited for the moment to happen.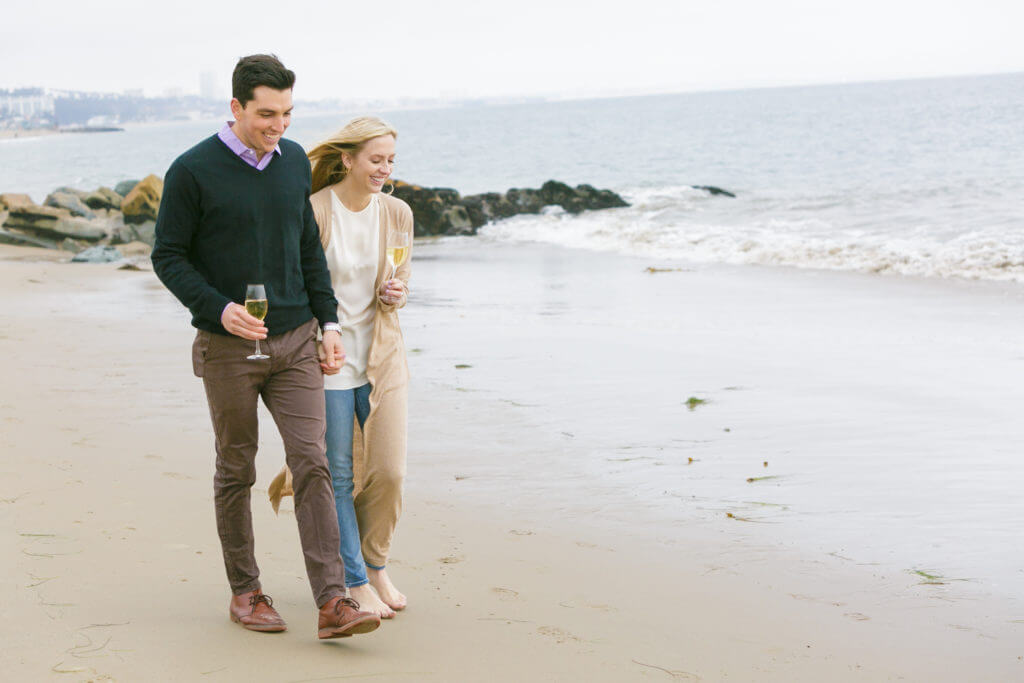 As the moment developed we when ahead and took some engagement photos by the ocean, it was just amazing, so perfect. Alex and Matt love natural moments not much direction at all. That is what I do best when people show their emotions and indeed show their love for each other.
Matt proposed with a stunning two carats; single Tiffany style diamond ring. Alex face lit up it; when she saw the ring, a moment in time so beautiful to witness, an experience I will never forget.
After concluding the engagement session by the beach, Alex had no idea that the guest was waiting inside the Bel-Air Bay Club. Family and friends waited patiently with drinks on hand and mingling with each other.
Matt and Alex are celebrating their wedding this May in St Louis, MO.