Engagement Session El Matador beach in Malibu.
Engagement Session  El Matador Beach with Pilar and Tyrell during the springtime. Love this time of the year, the air and crisp and everything look refresh.
I sometimes talk to future brides about their fiancee being shy in from of the camera.
Tyrell was no exception, he didn't enjoy the camera or the lens. So I work my "magic" made Tyrell feel comfortable and be himself, often time they fell pressure to perform a task that it's not embedded in themselves I totally get them. The wedding was fabulous and Pilar and Tyrell did a remarkable job with the photos.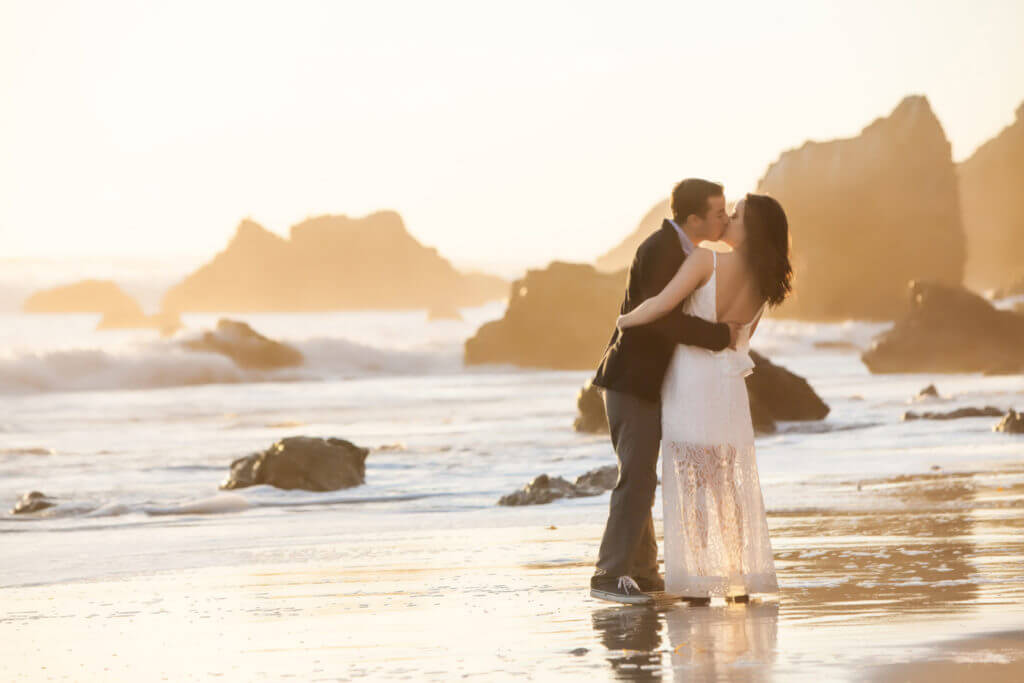 A hug or a kiss can break the Ice, Tyrell love that!