Sandra and Alex had a delightful wedding in the company of their closest friends and family. Alex and Sandra, wonderful hosts, were making sure that everyone had a wonderful time. The religious ceremony took place at St Margaret Mary Catholic church with grounds that were so perfect for hosting a wedding. The priest was an old friend of Sandra's family and I even saw him crying with joy; it was a wonderful moment. After we finished witnessing the sacrament of marriage, we drove to The Korean Bell because it is a tradition for Sandra's family to go there for a few photos. We also had the complete bridal party with us and it was fun.
After we completed our goal, we drove to The Reef in Long Beach. WHAT A VIEW!! I had a wonderful time. The room looked just like what Sandra had in mind, and with the help of friends and family, they made it happen. I want to express my gratitude to Elda Covarrubias for helping with lots of details. She was a fantastic help, as well as fabulous maid of honor. Thank you as well to Christina and Kevin for giving my name to Sandra and Alex.. Muchas gracias!

The night approached and the marina lit up, and romance was in the air. While the reception was going on, it was time for Alex to give an amazing surprise to Sandra. Alex is a very romantic man and he wrote a wonderful poem for Sandra and he recited it to his new wife in front of everyone. It was as if no one else was there, just the two of them looking at each other. A very sweet moment.
Some of my favorites of the night.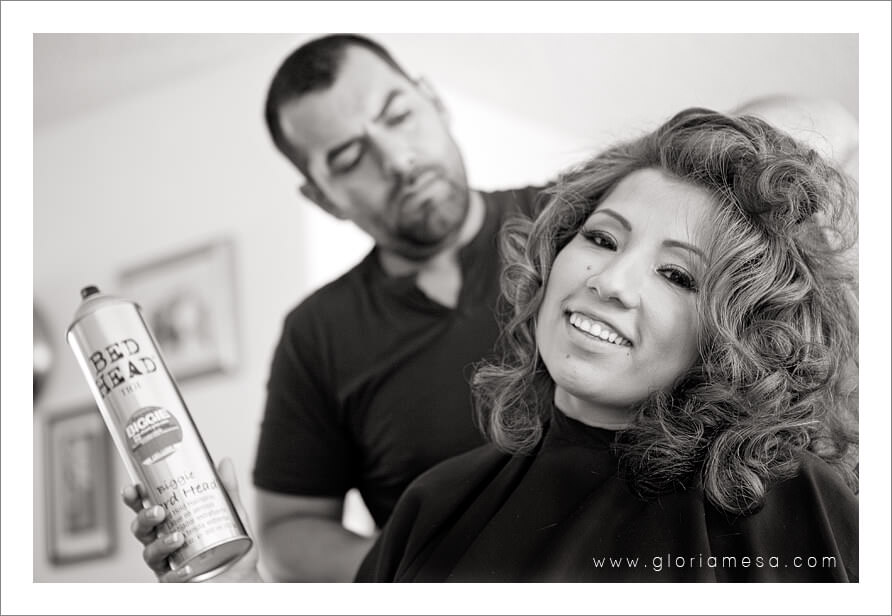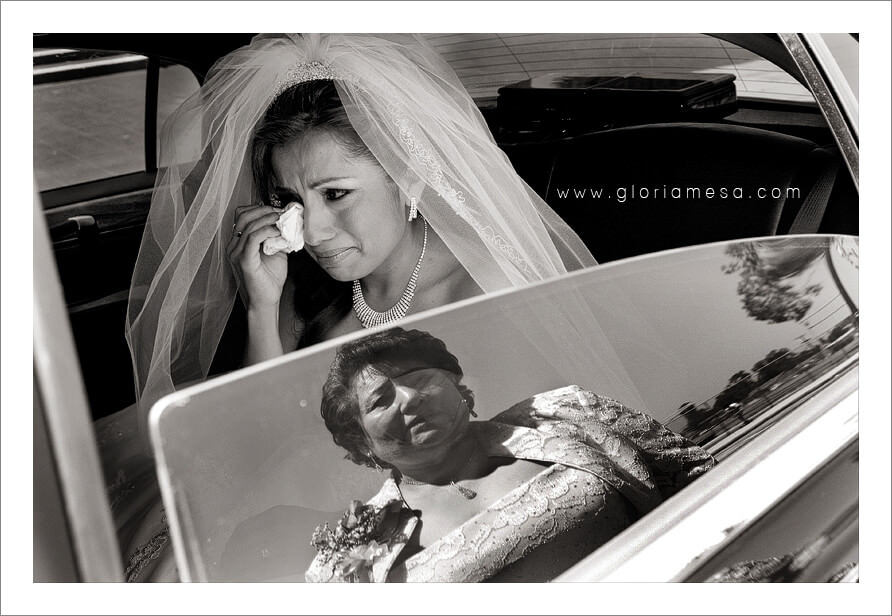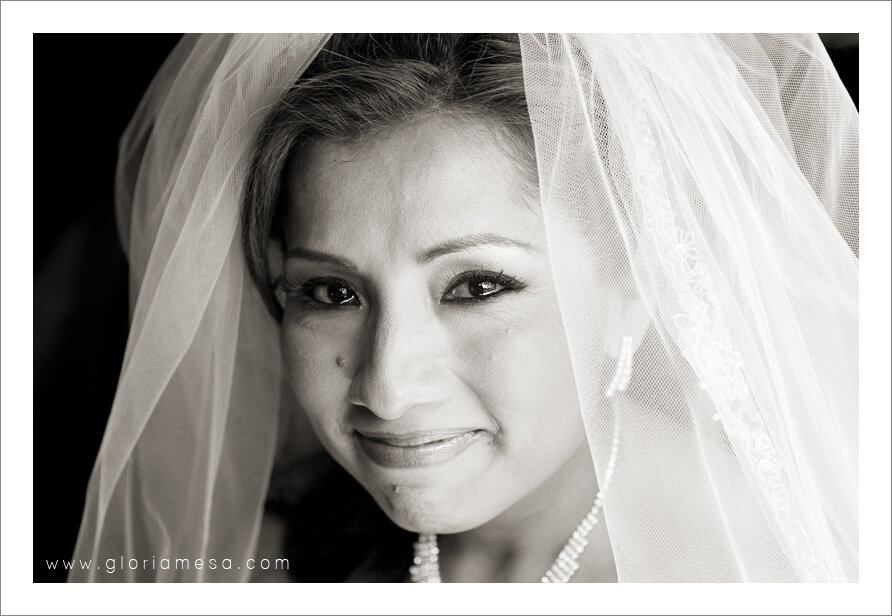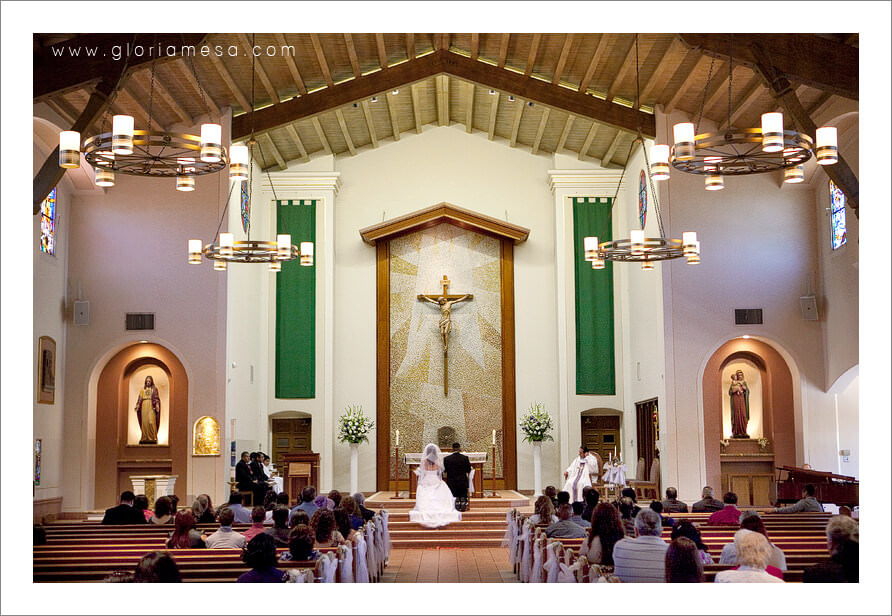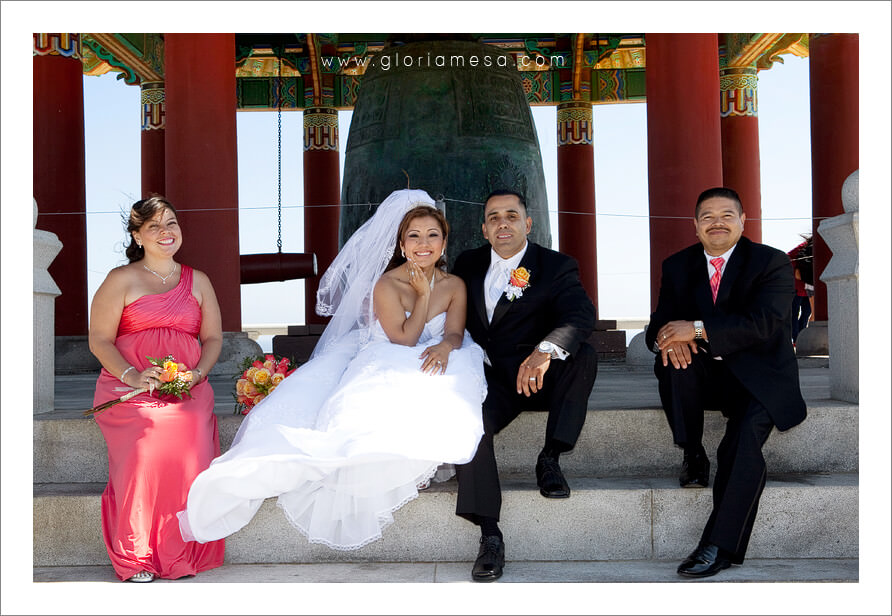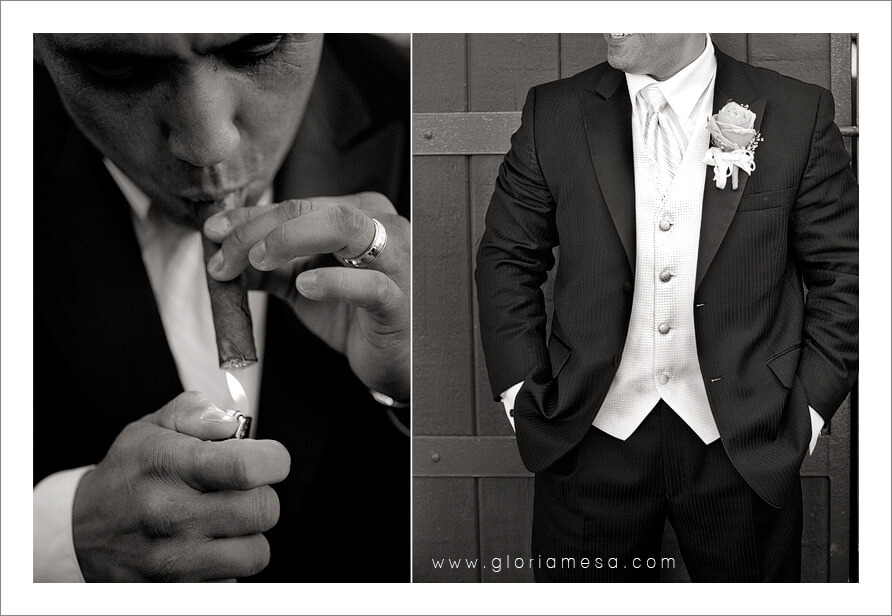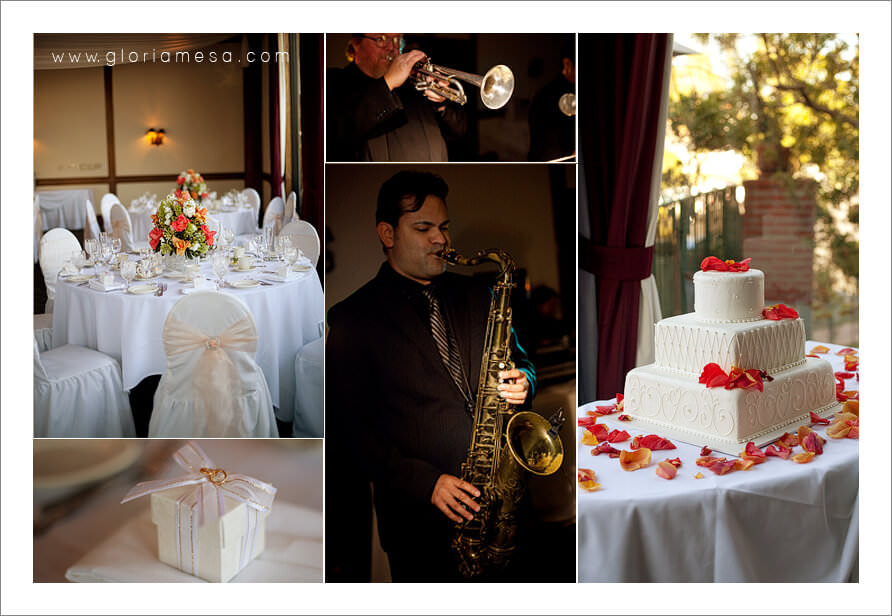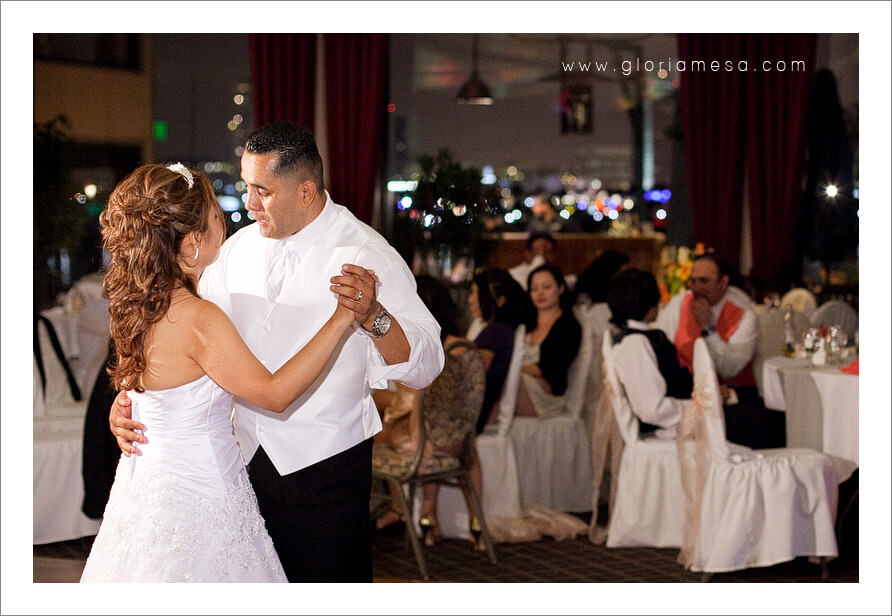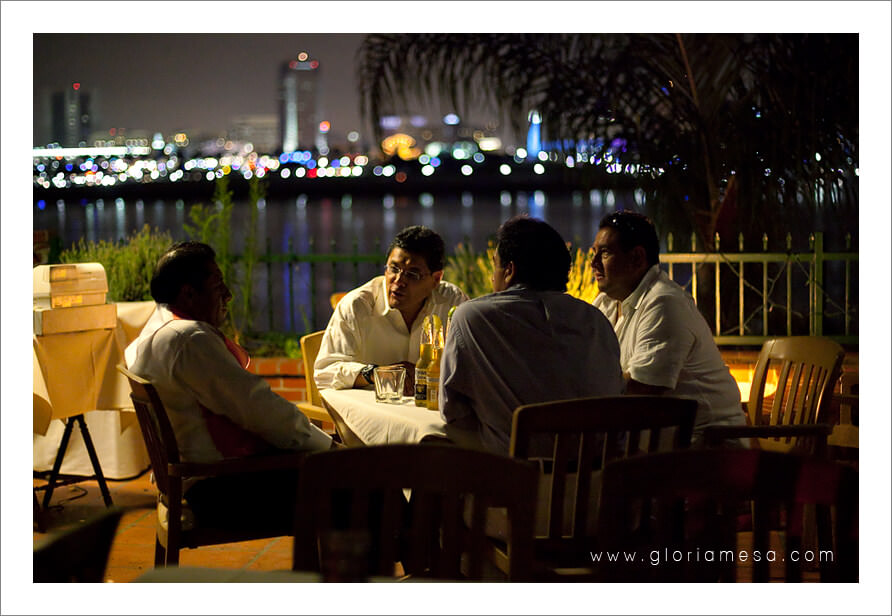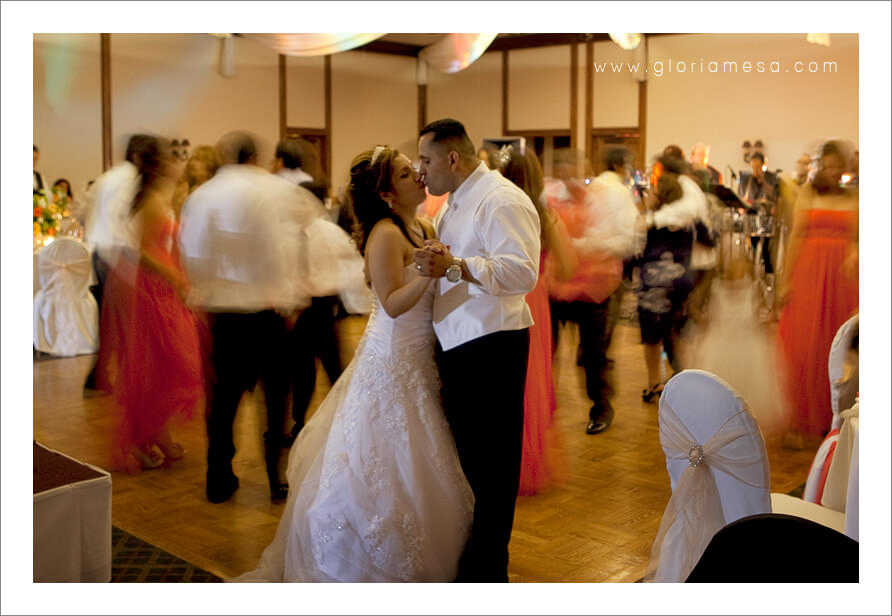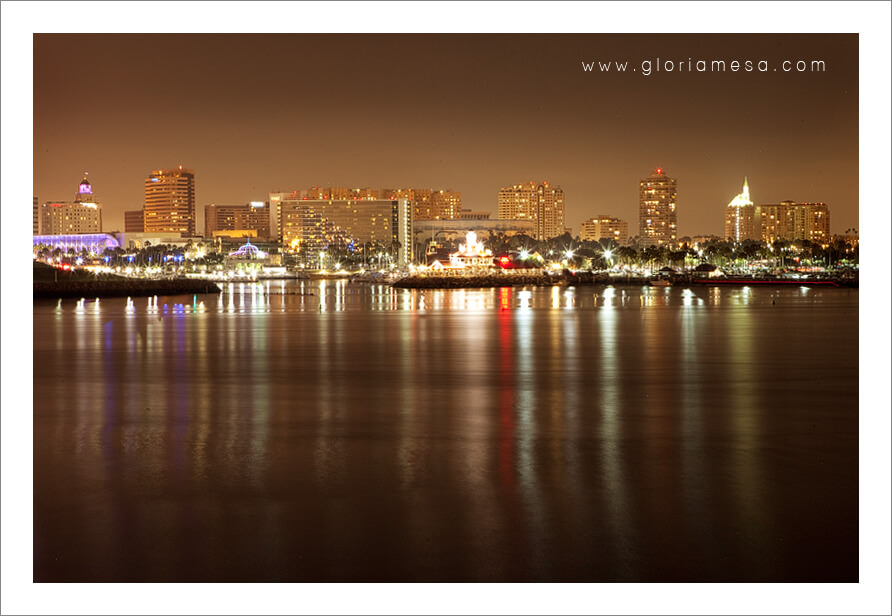 Our Vendors:
The Reef in Long Beach
Sabor latino Live music ( the best I have seen in Years) 213-910-7887 (speak to Jennifer)
David's Bridal
Men's Wearhouse
Honeymoon Hawaii
Hair and Make-up Renilis 562-927-3431
www.gloriamesa.com | gm@gloriamesa.com | 805-297-5728 | 310-272-3894