Thank you for visiting my wedding photography blog. I know that today, many couples will be getting engaged and will have a wonderful time together. I LOVE stories of engaged couples and how they met. Every time I get the opportunity to photograph one of my clients, it when share with me their engagement story.
In this blog we are going to tell a wonderful story! I got goose bumps all over my skin when I learned that Emily and Josh met at a wedding last year; the wedding of Joe and Rian, at the Crown Plaza Hotel in Ventura. So I am super excited because, I was there photographing the event.
Here is our little story about us:
Emily Therese Fischer and Joshua Francis Ernest Wilson met on August 8, 2009 at the wedding of Joseph Curley and Rian (Schoeffling) Curley. Josh was blown away by Emily's incredible dancing skills and Emily was quite impressed by Josh's ability to look good in a purple shirt. After meeting Josh's parents for the first time, Emily rear-ended Josh's car; that was the moment they knew they were meant for each other. Josh and Emily did not waste anytime because in less than a year they had fallen in love and became engaged. Standing on a bluff, in Pismo Beach overlooking the Pacific Ocean, Josh popped the question, "Will you marry me?". Emily, completely surprised and thoroughly excited, said "Yes".
The ceremony and reception will take place this summer at Orcutt Ranch in West Hills and, of course, many family members and friends will be driving from all over the United States. Emily and Josh wanted an urban setting for the engagement session, so Downtown Los Angeles was selected. It was Super Bowl Sunday so downtown was completely empty. Thank you, Josh, for coming with us and just checking the scores on your I-phone. Emily, thank you for looking amazing.
Some of my favorites of the day: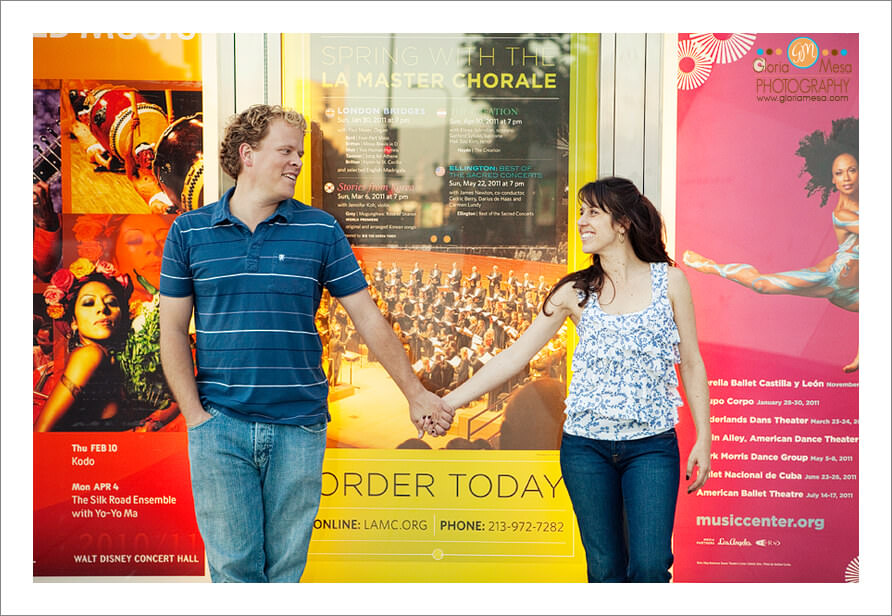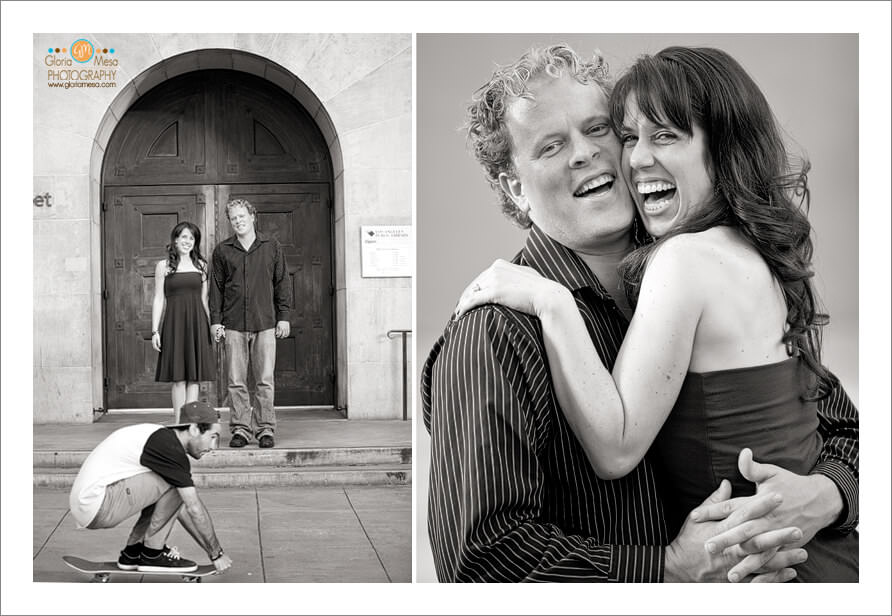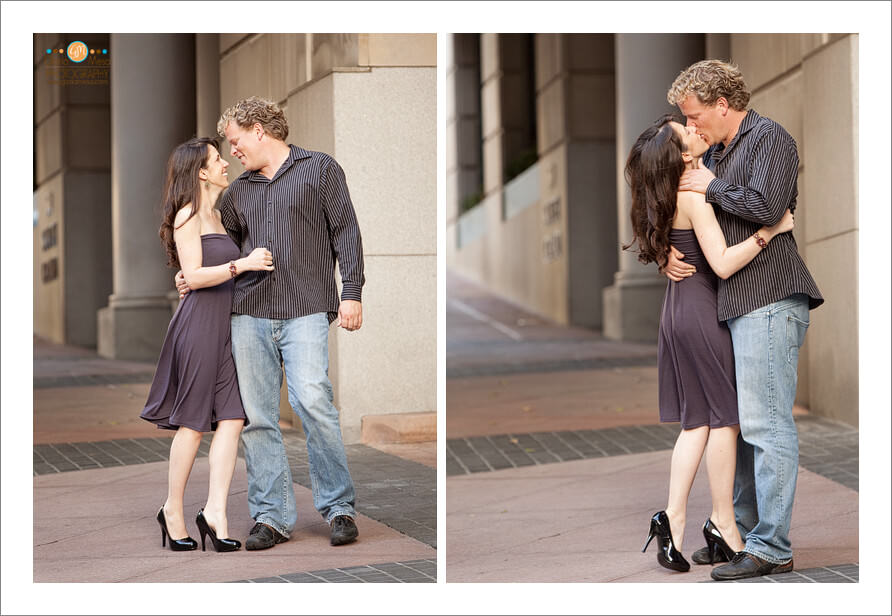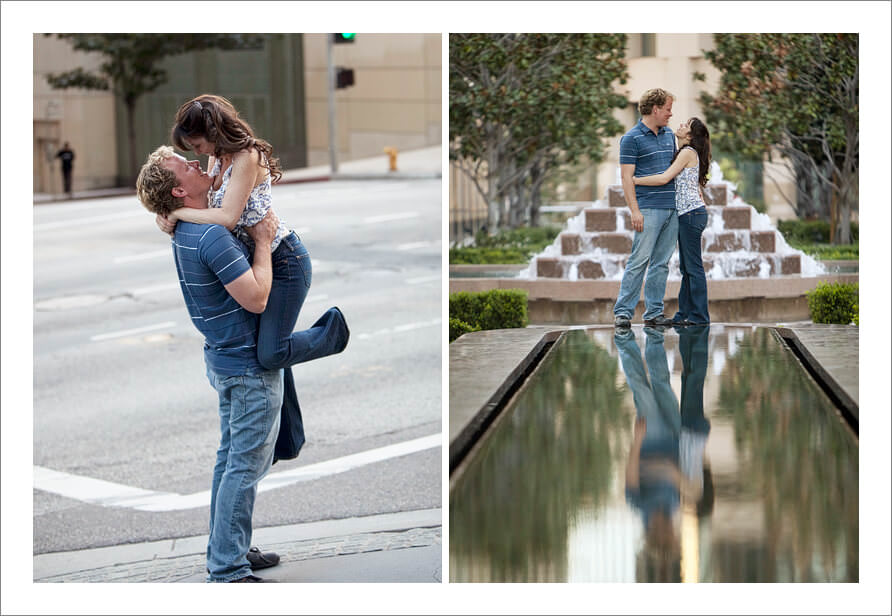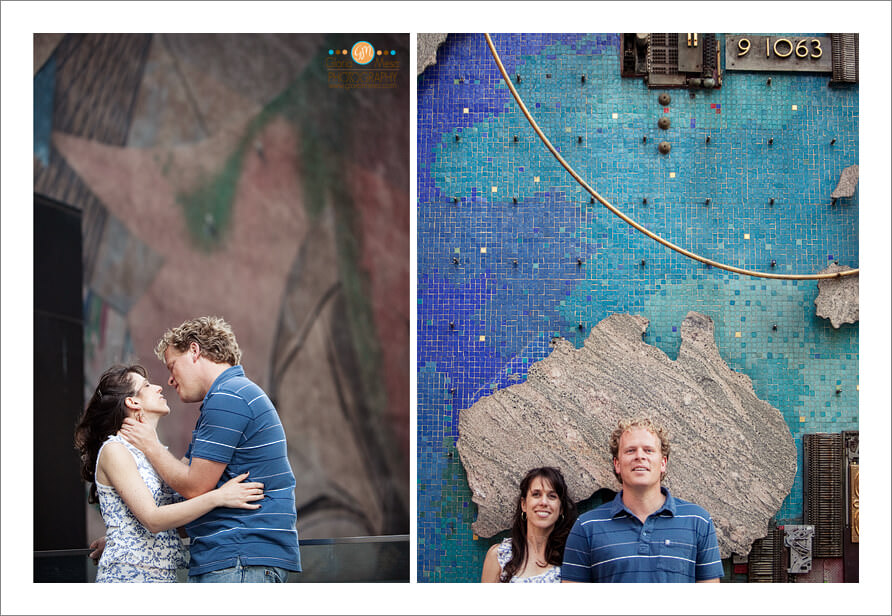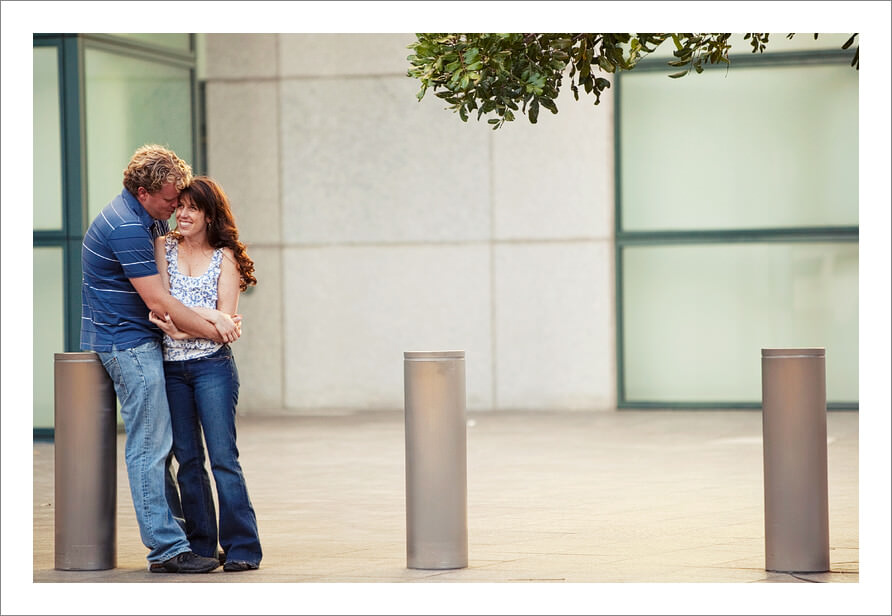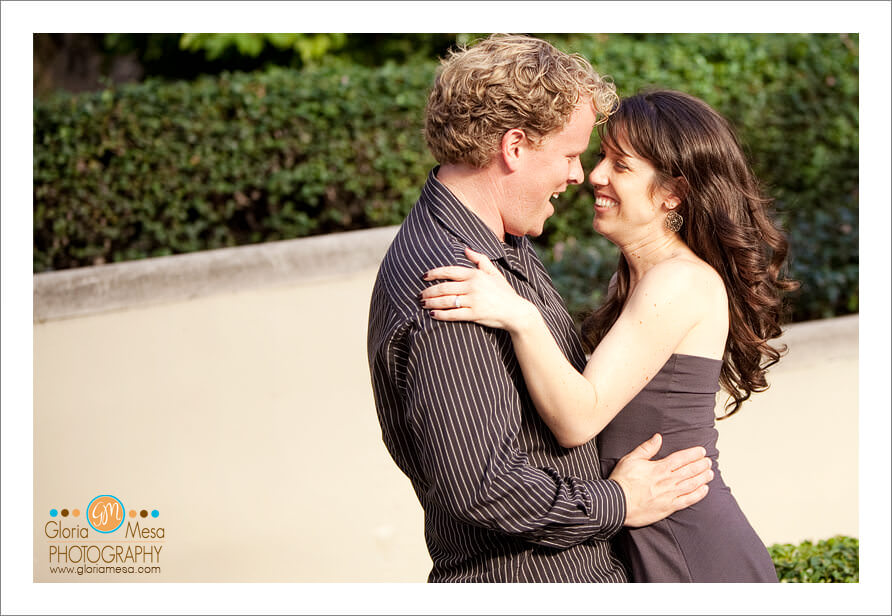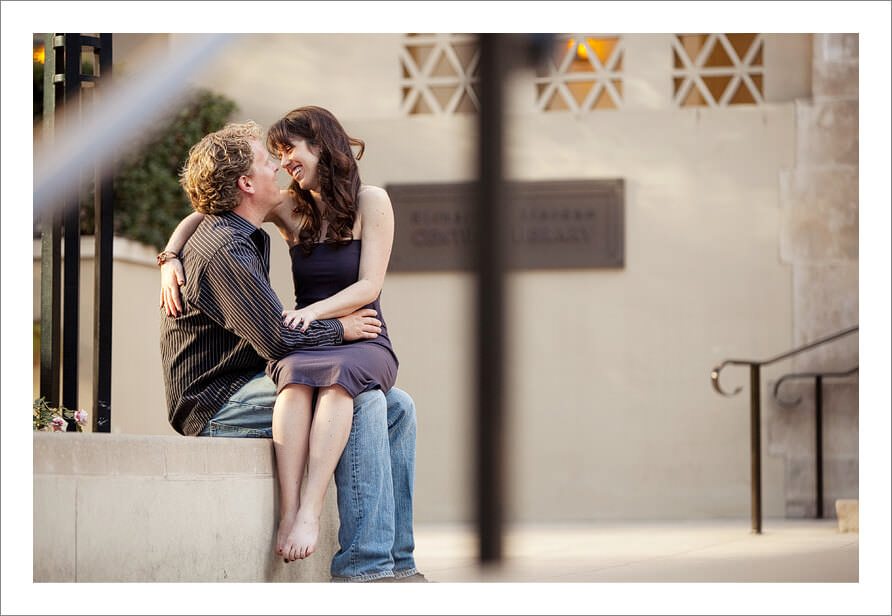 Thank you for taking the time to visit my blog, if need more information please call me 805.297.57.28 or gm@gloriamesa.com ♥