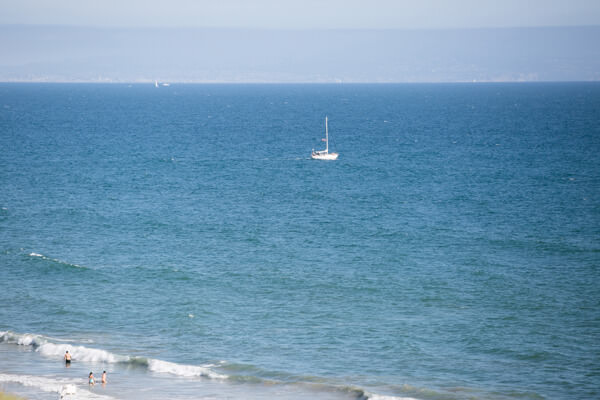 Close your eyes and imagine your dream wedding venue. Does it include breathtaking ocean views, gorgeous palm trees, elegant indoor space, and plenty of room for dancing? If so, you will likely want to consider Bel-Air Bay Club. This venue is ranked by many places, including The Knot, as the number ONE.
Ceremony and Reception Options
When you rent this venue, the whole 31-acre property is yours exclusively for your reserved timeframe. Because of this, you really have a lot of options when it comes to where you want to get married on the property and where you want to hold your reception.
Of course, one of this property's greatest appeals is that it does have that beautiful view of the Pacific Ocean. To take full advantage of this view, many couples choose to have their ceremony on the lawn, which allows the couple to have a beautiful ocean backdrop as they exchange their vows. As you get married, you will be surrounded by flowers, palm trees, and a gorgeously manicured lawn. This location is also popular because it can accommodate up to 550 guests, allowing you to have a large wedding celebration.
⭐⭐⭐⭐⭐ Sarah and Rhoee said:

"Gloria was beyond amazing! She shot our engagement photos as well as both ceremonies (we had a catholic ceremony on Saturday and a Jewish ceremony on Sunday follow by the wedding reception). From the first moment at our introductory meeting, we could tell why she came so highly recommended. Not only is she a complete professional, she explained her vision and how she likes to capture moments and the real relationship, but she also is such an amazingly warm and loving person which made us feel so comfortable with her and able to open up in front of the camera."

⭐⭐⭐⭐⭐ Jamie and Chris said:

"Gloria is absolutely amazing and such a special and talented person! My husband and I just adored her and she managed to go above and beyond our very high expectations. She helped keep everyone on track before the wedding, kept me and my husband calm, was careful to make sure she got every photo on our list (and so much more) and was amazingly nice to our friends, family, and 2 dogs. In addition to our love for Gloria as a person, her work is outstanding and our photos are spectacular! Our guests all joked that Gloria was like a Ninja"
Amazing location for photos
As a photographer, I love this venue. There are so many opportunities for great pictures. While the venue is gorgeous during the day, there are also several pictures that demonstrate how lovely it looks lit-up at night.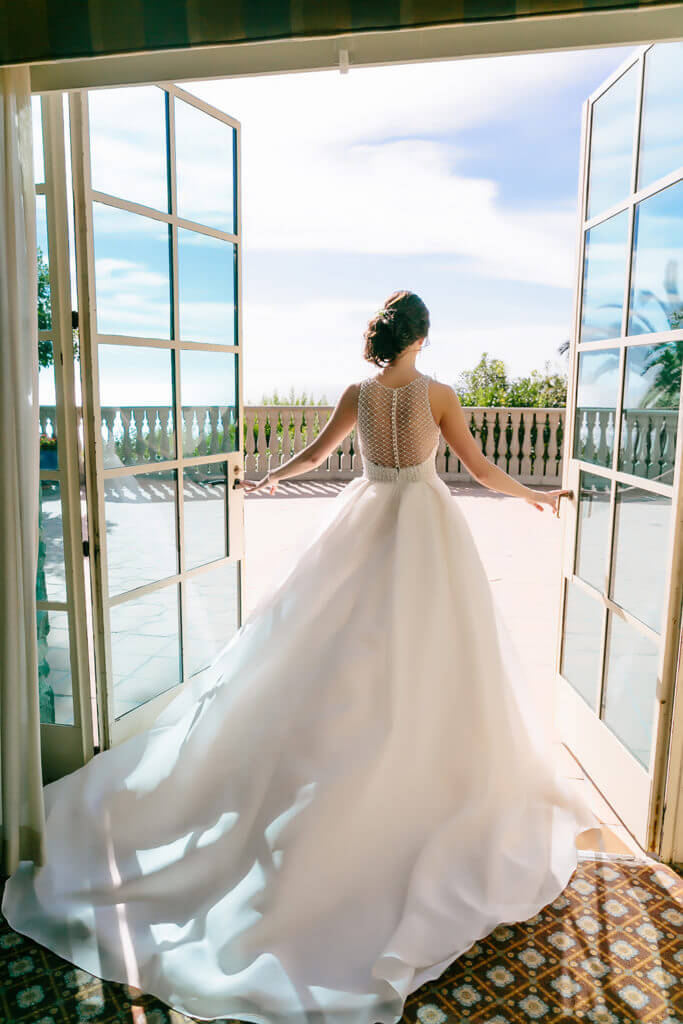 Real Weddings at the Bel-Air Bay Club
I have had the pleasure to photograph some beautiful weddings at the Bel-Air Bay Club wedding venue. Please check out the list below of some of these weddings. CLICK on the links to view the wedding posts.
Questions About This Venue?
If you have any questions about the Bel-Air Bay Club wedding venue, I'd love to share my expertise and experiences. Please let me know how I can help.