Teri and Lucas- Quail Ranch
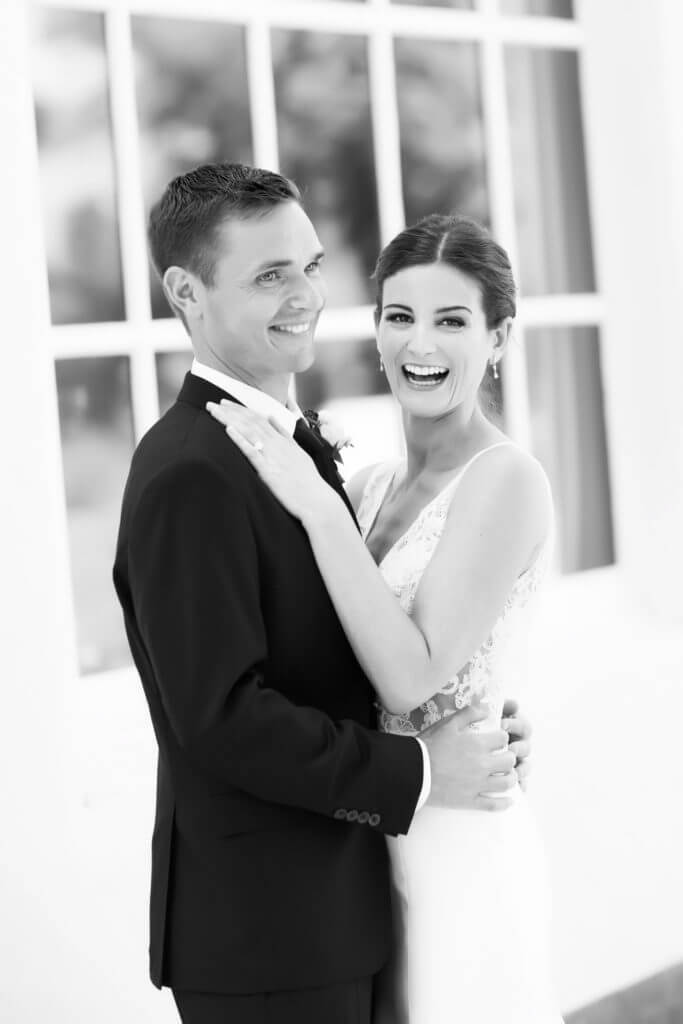 "Gloria has been amazing since the day we first met her! Not only are the photos incredible but she is a true pleasure to work with. She has the best attitude and eye for the best shots. We could not have picked a better photographer for our wedding! Thank you, Gloria!" Teri and Lucas 2017 Quail ranch Wedding

Nicole and Ryan | Bel Air Bay Club Wedding
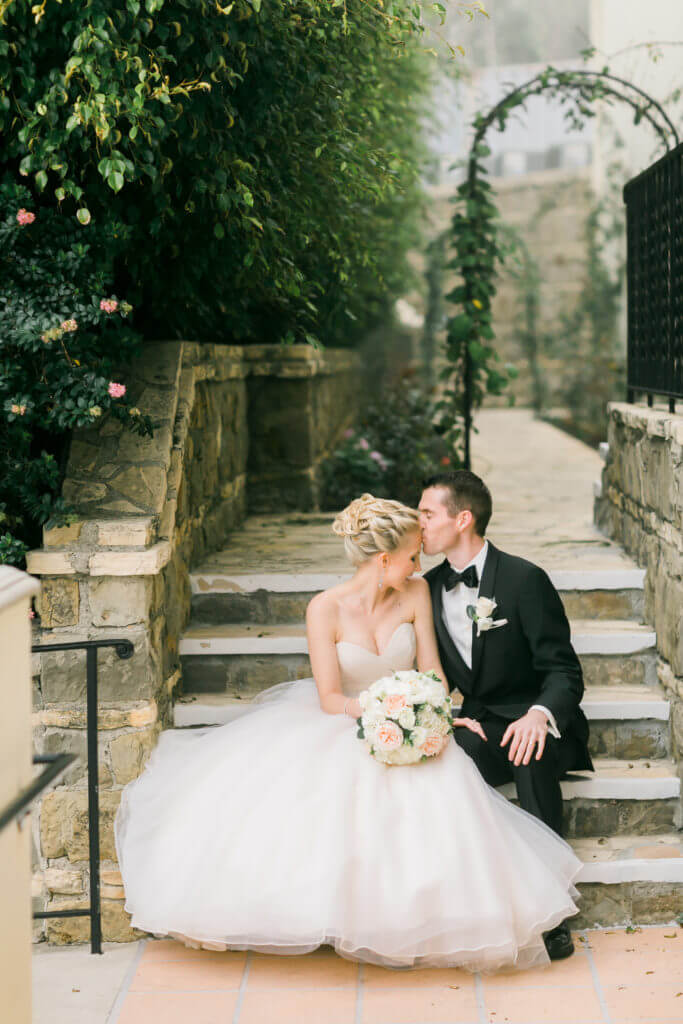 "Planning a wedding is a lot of work. One of the best decisions we made in preparation for our wedding was asking Gloria to be our wedding photographer. From the very beginning, Gloria was extremely prompt with returning emails, answering questions, and really helped us think about the overall feeling we wanted for our wedding day. On the wedding day, Gloria was equally incredible in her approach to capture every moment by providing many laughs and smiles, as well as tactically arranging the subjects of her photos. Gloria and her staff are incredibly attuned to the attention to detail in every shot they capture. To illustrate this, in a group of family photos, one of Gloria's assisting photographers pointed out to my father in law that his glasses could be seen in his suit pocket. With so many emotions and things happening on our wedding day, it was such a piece of mind having a photographer that cared about our pictures as much as we did, down to the last detail. We met with several photographers, but we ultimately decided to go with Gloria because we sensed her honesty, professionalism, and true desire to help us capture one of the most memorable days of our lives. If you are looking for an exceptional experience with your wedding photographer, stop searching the thousands of options and ask Gloria if she is available to photograph your wedding." Ryan and Nicole, Bel Air Bay Club.

Alison and Ben | Bel Air Bay Club Wedding

"Gloria was fantastic in every way!" Alison and Ben, Bel Air Bay Club.

Natalie and Jonathan | Sofitel Beverly Hills
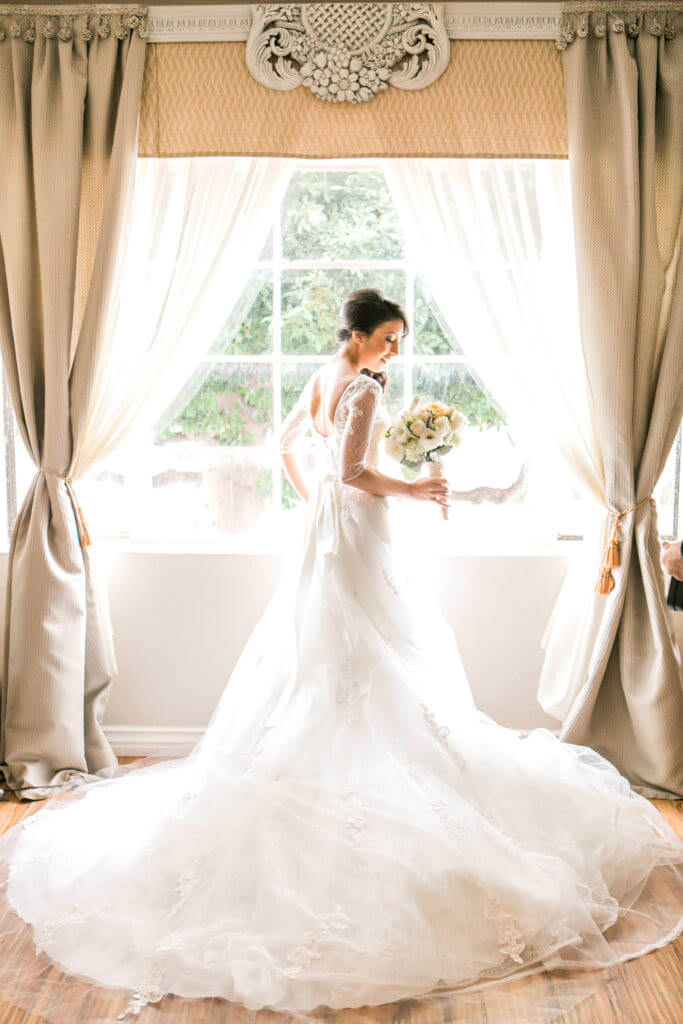 "Gloria Mesa is amazing. The quality of her work speaks for itself -- she's just so incredibly talented, we were thrilled with our engagement and wedding pictures! But on top of all of that, she's such a joy to work with -- so cheerful and patient, so professional but easy-going. We really couldn't have been happier with our decision to have Gloria photograph our wedding experience :)" Natalie and Jonathan, Sofitel Hotel Beverly Hills.

Stacy and David Iwamoto | Quail Ranch In Simi Valley
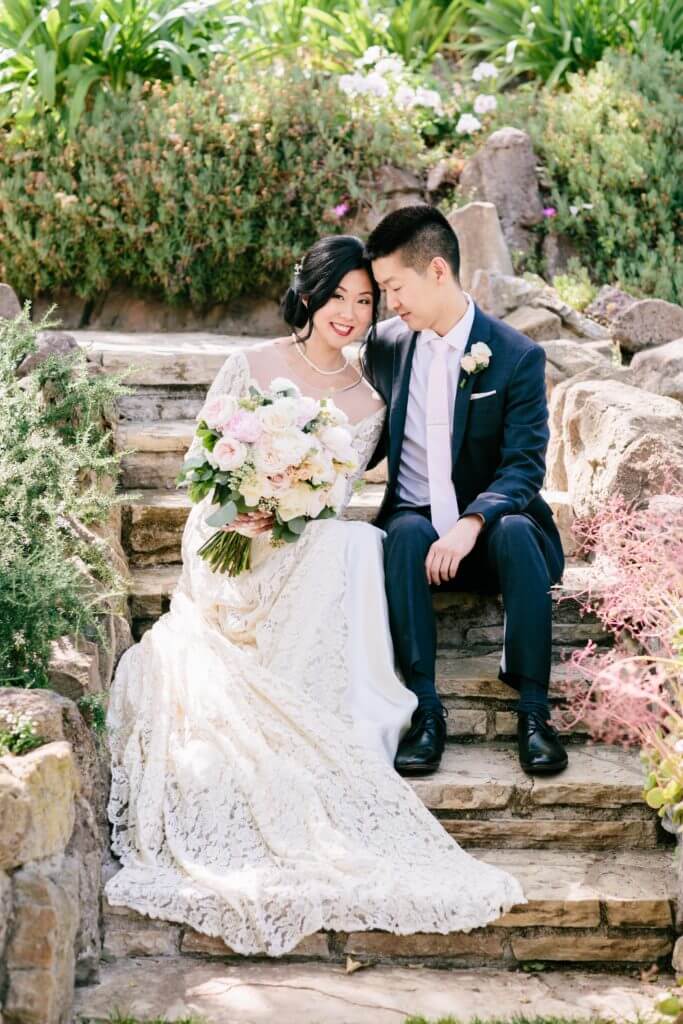 "Gloria was THE BEST! We worked with Gloria on both our engagement photos and on the day of our wedding and both sets of photos were amazing! At first, it was the quality of her photos that first drew us into looking to hire Gloria, but even more than her talented eye for photography, she is super friendly and personable and really gets to know you and what style of photos you are looking for. Initially, she had us send her some Pinterest engagement photos, but from there it was all her expertise! We really loved how she worked with natural light to create beautiful, bright, crisp, natural-looking photos. On the day of our wedding, we worked with Gloria to have her bring an additional photographer, which we would definitely recommend. This way, Gloria was able to have photos taken from multiple angles, which added so much more versatility to her work. During the entire wedding she worked tirelessly to take photos of us and our guests and even stayed until the very end of our wedding to take photos. Many of our guests commented to us that our photographer was awesome and that they were impressed by the friendliness, energy, and dedication of Gloria and her assistant throughout the wedding. We had heard stories from some friends about photographers taking months to finally return the wedding photos, but Gloria made it simple when she said, "Go enjoy your honeymoon and let me know when you get back!" Three weeks after the wedding, she let us know that the photos were on the way and provided an online link to share with friends and family. We really can't say enough about Gloria, but we are very thankful for having her capture our special moments with us and would highly recommend her to anyone looking for a top-notch photographer" David and Stacy Iwamoto, Quail Ranch Weddings.

Amanda and Ezra | Orthodox Jewish Wedding
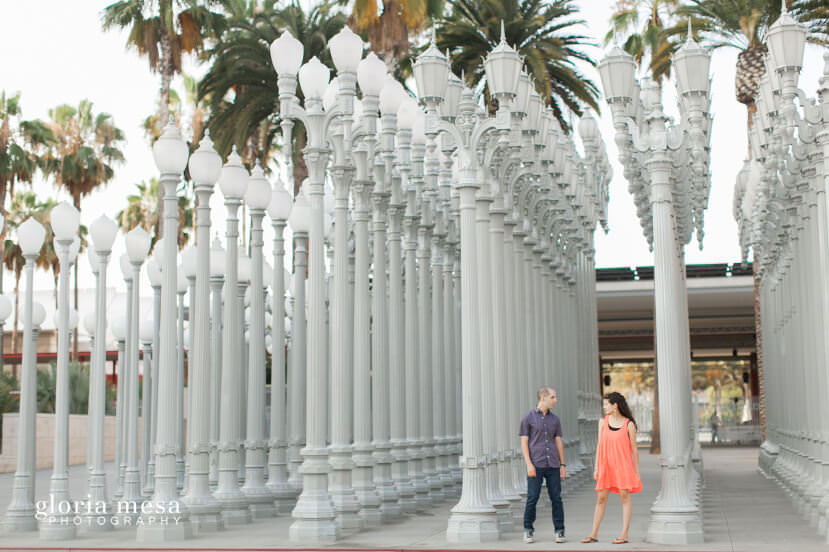 "Gloria was INCREDIBLE- we could not have found a better photographer. She was kind, patient and wonderful in every way! She spent a lot of time with us to understand the kinds of pictures we were interested. Our pictures from the engagement shoot and wedding were wonderful- she finds the most beautiful backgrounds and the best poses. She somehow captures such precious moments amidst all the wedding chaos! She was highly recommended to us when we were looking for a photographer and I highly recommend her to all my friends in the area."

Alicia and Steven | Camarillo Ranch House

"Planning a wedding is stressful but working with Gloria is such a pleasure! She goes above and beyond and only wants the best for you, Gloria made everyone at our wedding feel special including those hard to please family members lol. Our wedding pictures are absolutely stunning! I love looking at them over and over again (almost 2 years later)."

Shauna and Daniel | Langham Hotel in Pasadena.
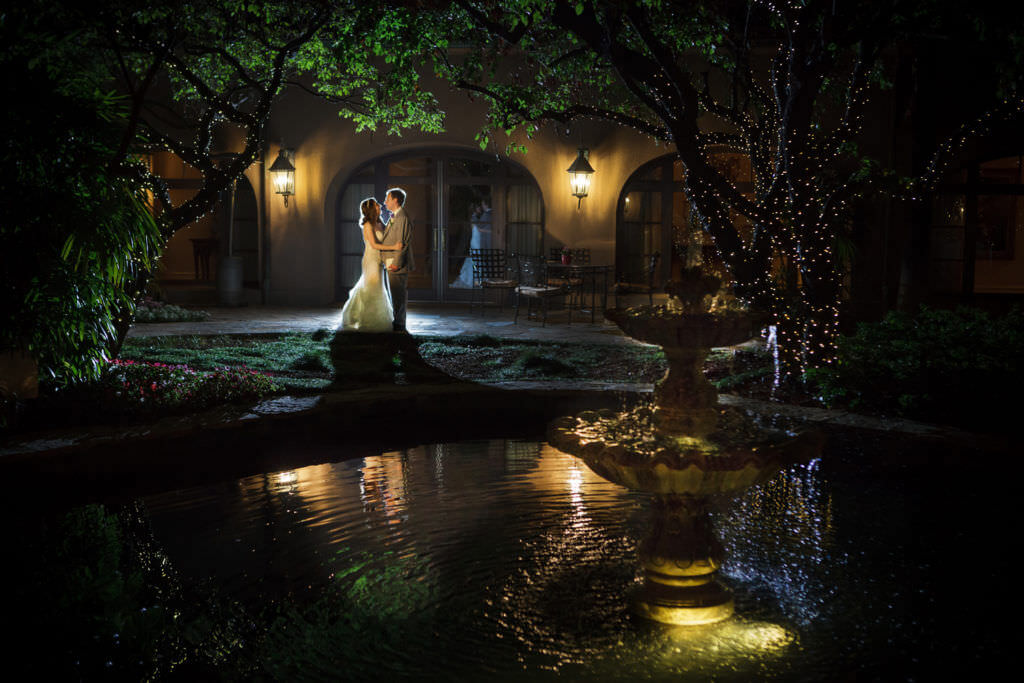 "Gloria Mesa is an incredible wedding photographer! Her photos of our wedding turned out phenomenal. She also did an amazing engagement shoot, which was so much fun, and it gave us the opportunity to get to know each other and her photography shooting style, which we loved! Her photos truly capture the moment and evoke emotion along with her superb creativity and talent. She went above and beyond by staying late to capture amazing night photos at our wedding. Gloria has an incredible talent to draw in the couple's love for each other, and we were both glowing in our photos. She really has so much more to offer than your typical photographer. Gloria is amazing with children, took the time to really get to know my husband and me, patient with all the guests and is just so sweet, caring, passionate and an all around awesome person. My family and guests thought she was incredible as well. Her assistant photographers were awesome too. The wedding photographer is such an important decision because after the wedding you are left with the photos that capture the memories which last a lifetime. Don't even think twice, we recommend booking Gloria Mesa Wedding Photography in a heartbeat!!" Shauna and Daniel, Langham Hotel Pasadena.

Yuri and Kevyn | Intercontinental Hotel Wedding
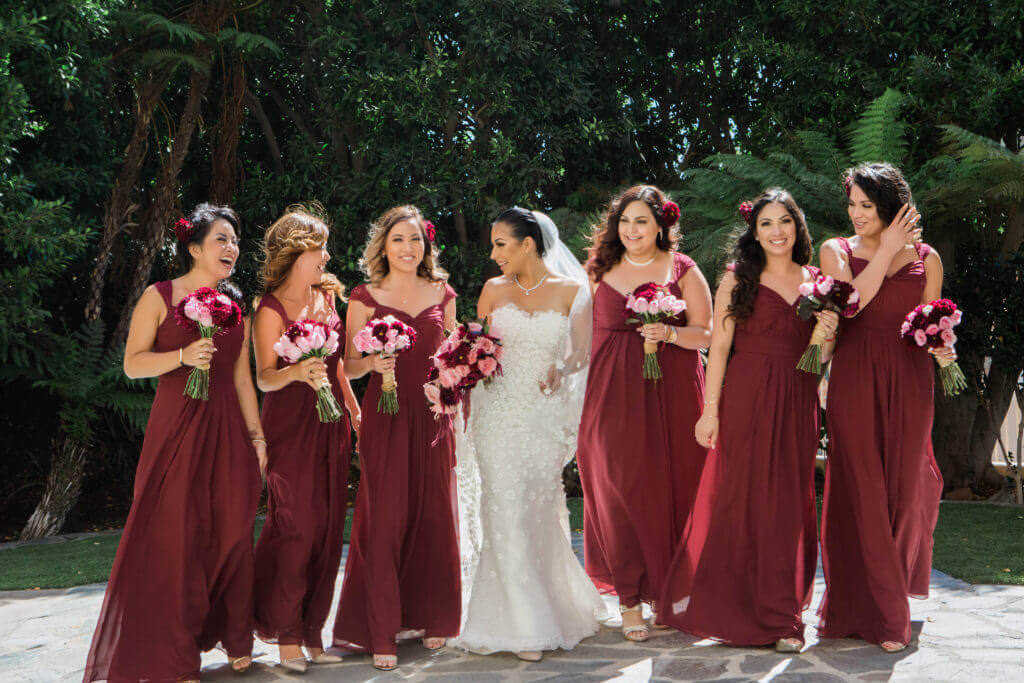 "Gloria is the best of the best in photography. The pictures she and her team captured for our wedding are priceless. She also did an amazing job on our engagement shoot, which we did in Mammoth Lakes California! She traveled there and stayed the night to make sure we got perfect lighting the next morning for the shoot. The memories she helped capture are some of the best of my entire life. I will always hold her close to my heart. I've gained a friend in her for a lifetime. She is very helpful, insightful, professional, caring, loving, she is extremely talented and creative. There is no going wrong with hiring Gloria for your next event. Guaranteed." Yuri Ogawa.

Jamie and Chris – Bel Air Bay Club Wedding

"Gloria is absolutely amazing and such a special and talented person! My husband and I just adored her and she managed to go above and beyond our very high expectations. She helped keep everyone on track before the wedding, kept me and my husband calm, was careful to make sure she got every photo on our list (and so much more), and was amazingly nice to our friends, family, and 2 dogs. In addition to our love for Gloria as a person, her work is outstanding and our photos are spectacular! Our guests all joked that Gloria was like a Ninja - she was dressed professionally in all black and was never in the way but managed to come out of no where to get amazing shots of everything at our wedding. She caught every spontaneous group photo and even got shots of our guests before the ceremony which was such a fun surprise! The pictures from our ceremony are stunning and the moments she captured throughout the entire day are just so special. I could not be happier with our experience working with Gloria and her team! I would highly recommend her and hope we can work with her again in the future."
