Quail Ranch Editorial Featured on Style Me Pretty.
I love it when I get to work at newer venues located in Ventura County.  Quail Ranch is one of those venues which has a ton of adorable locations in which to host a
successful wedding.
In this editorial, we collaborated with so many amazing vendors that I had the pleasure of meeting and working with, for the first time. It felt, completely, as if I had worked with them before.
I could tell, right away, that they loved their work and it was a pleasure working with them, as well.
I want to take a moment to give a special thank you to Quail Ranch for letting us use their fantastic venue. We are in love with their wedding venue
and we look forward to photographing more weddings, really soon.
From Hoste Events:
" From 
Hoste Events
…Mixed metals Pantone colors, were the inspiration for this shoot. The idea of grounded luxury came across in the mixed metals of gold, copper, zinc, bronze, brass and rose gold that was used. As well, the Pantone colors were picked up using raw crystals of celestite for the blue and rose quartz for the pink, which also happens to be the stone that symbolizes eternal love. The mixed metals and raw crystals contrasted, yet also complimented the natural setting of this historic ranch that sits at the top of stunning rolling hills of citrus and avocado groves. In that same way, the unexpected combination of the hardness of the metals with the softness of the flowers and fabrics came together beautifully.
With the California drought, lots of tumbleweeds dot the countryside but the texture of the tumbleweeds and the organic shapes were very interesting, so one was spray painted copper and then had floral accents added which made for a very unique and new idea for a chandelier" for the ceremony."
Depression era glass, in subtle hues of pink and blues, brought a charming softness to the copper and rose gold edged marble chargers. Garden inspired textural white flowers with pops of blush and blue, were the perfect compliment. The place cards are anchored by rose quartz that was dipped in copper. Copper flatware popped on top of a zinc table top. Modern swirls draping from chairs blended beautifully with the table.
The stunning fireplace, on the property, was used as the backdrop for the array of tasty sweets that were done to perfection in the inspiration colors as well as textures of the shoot."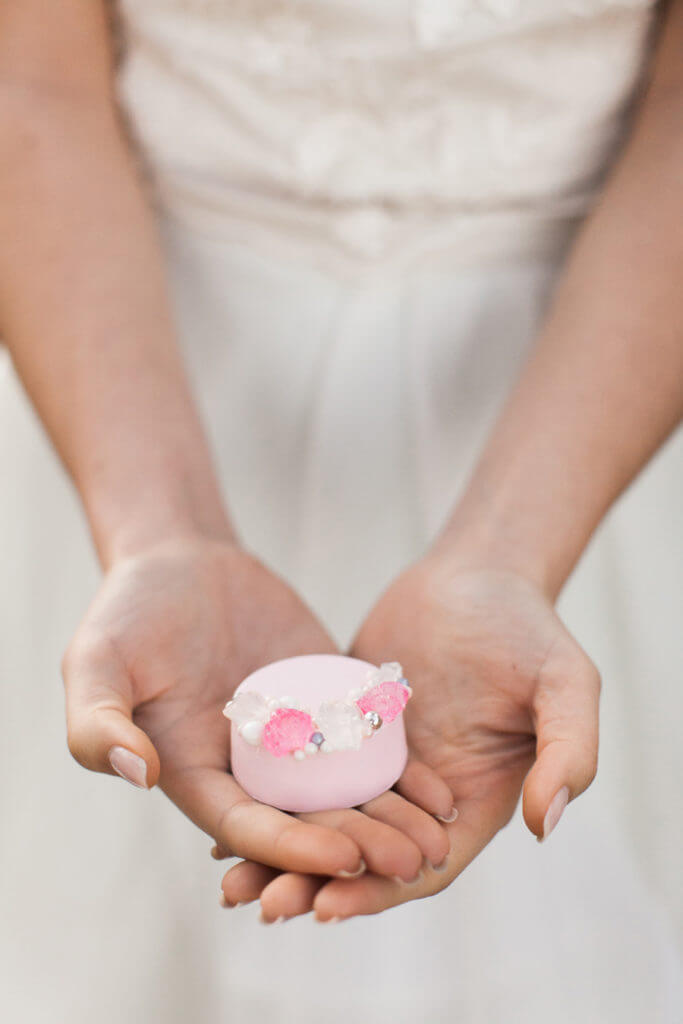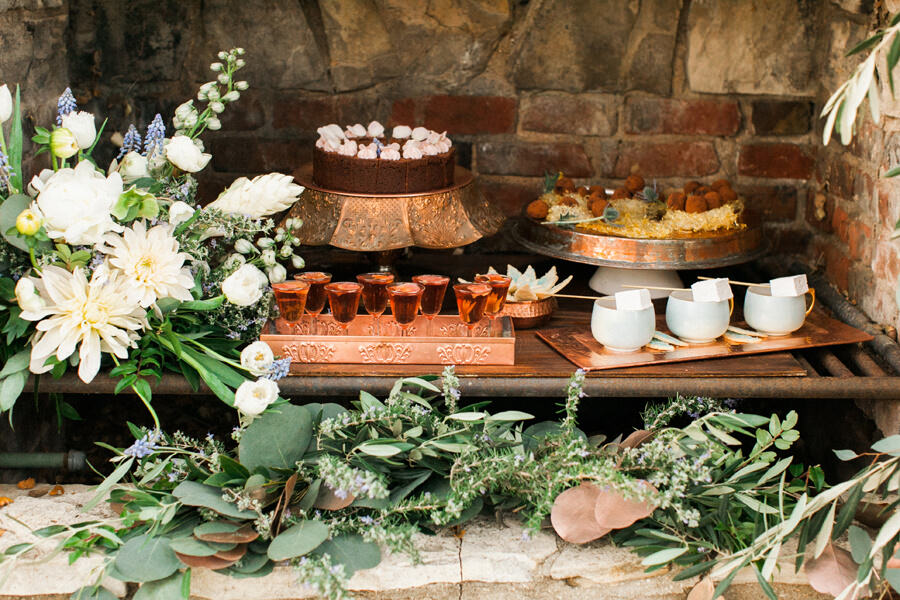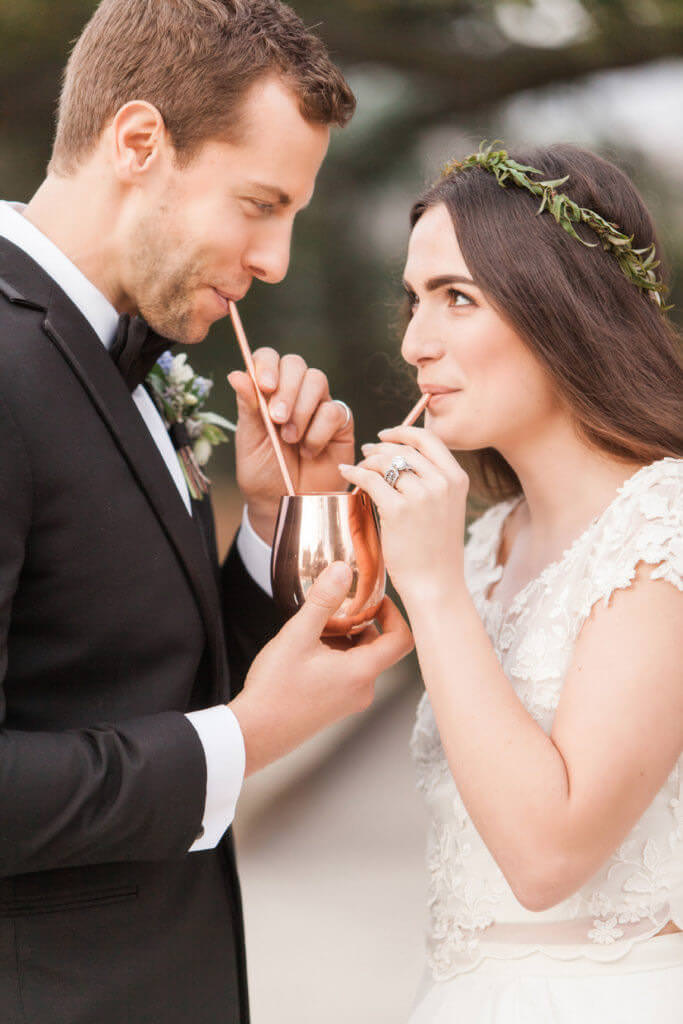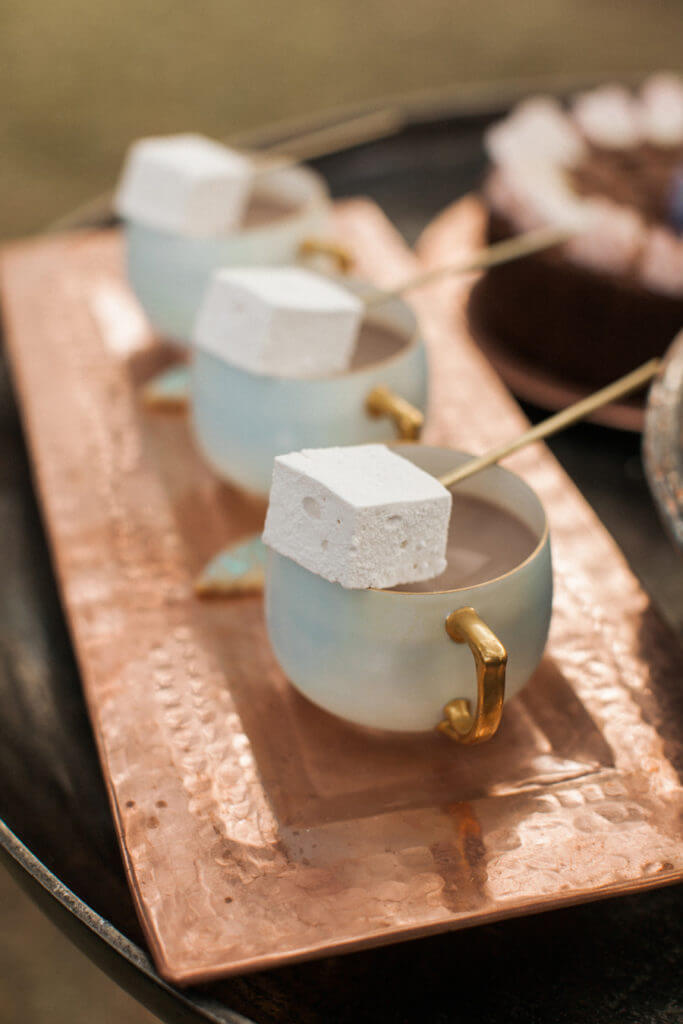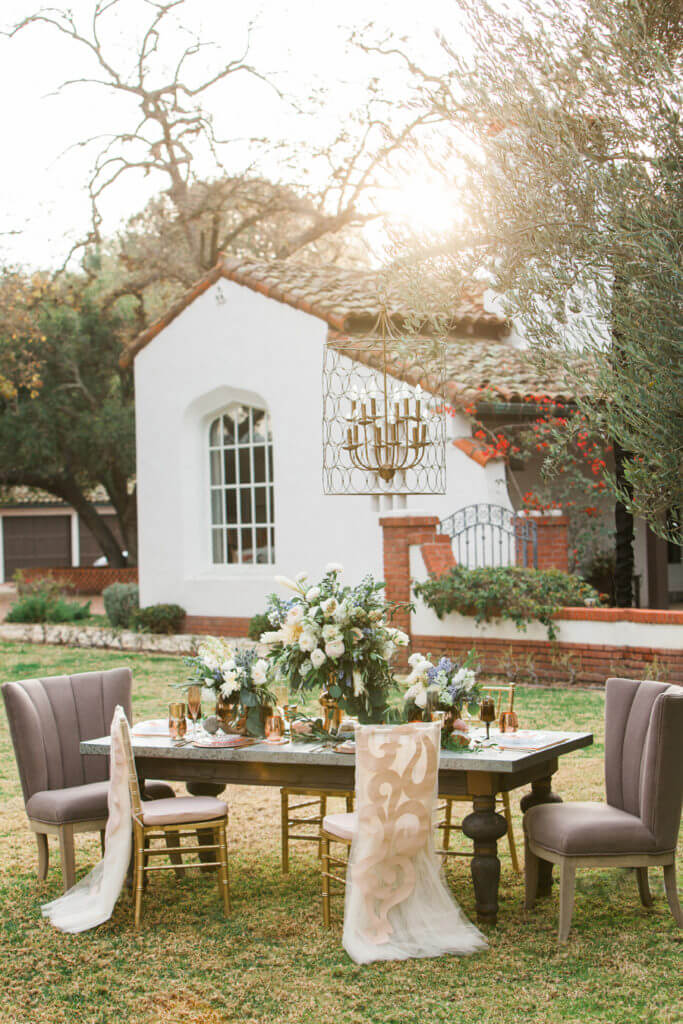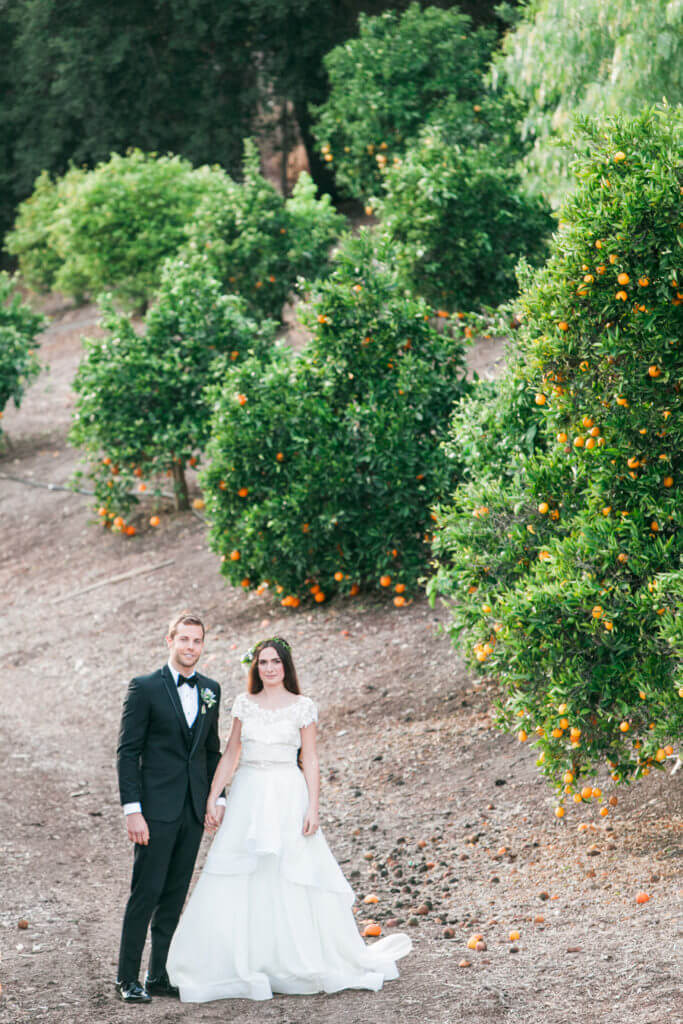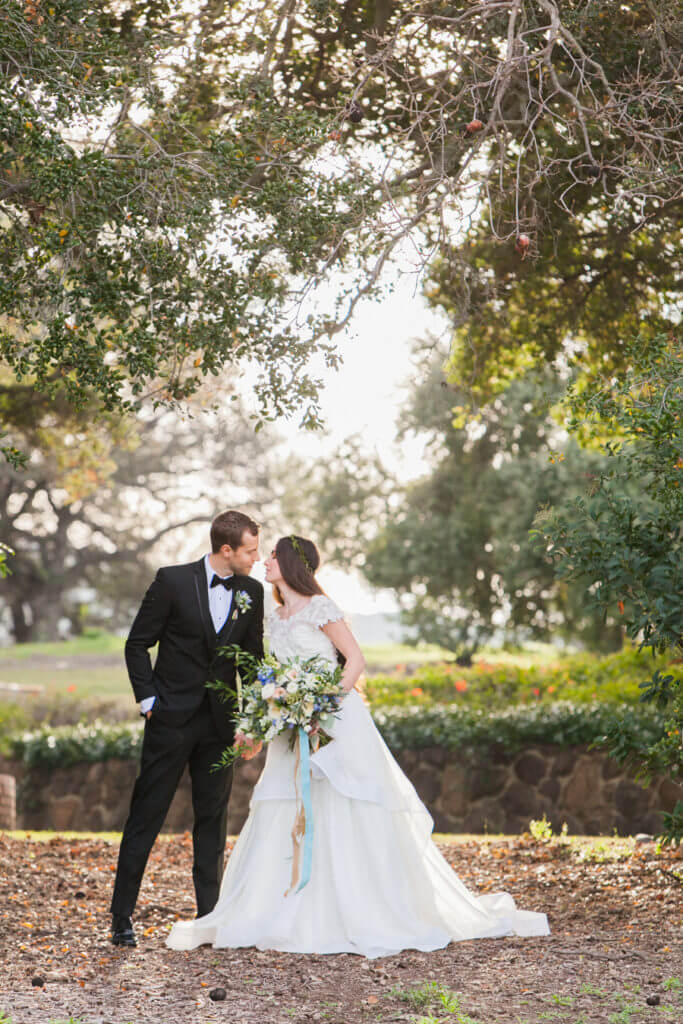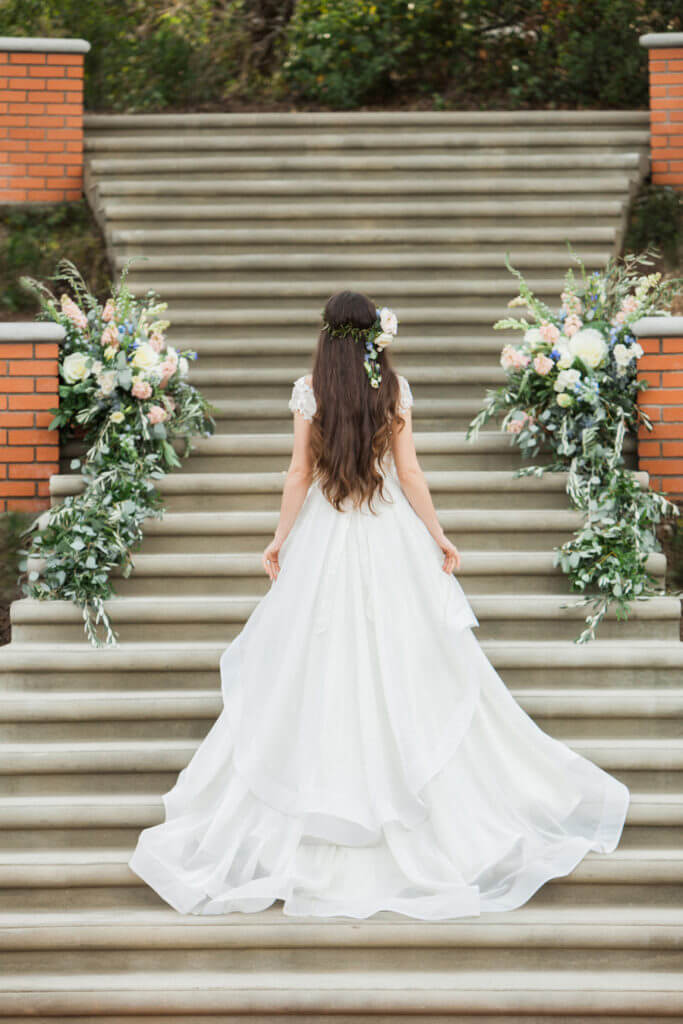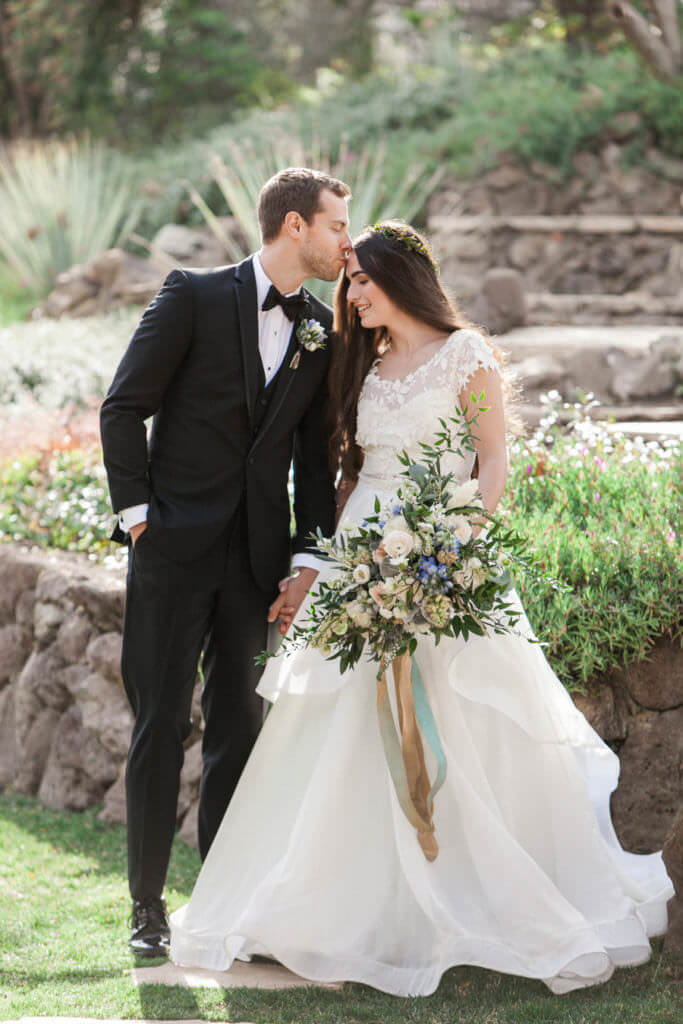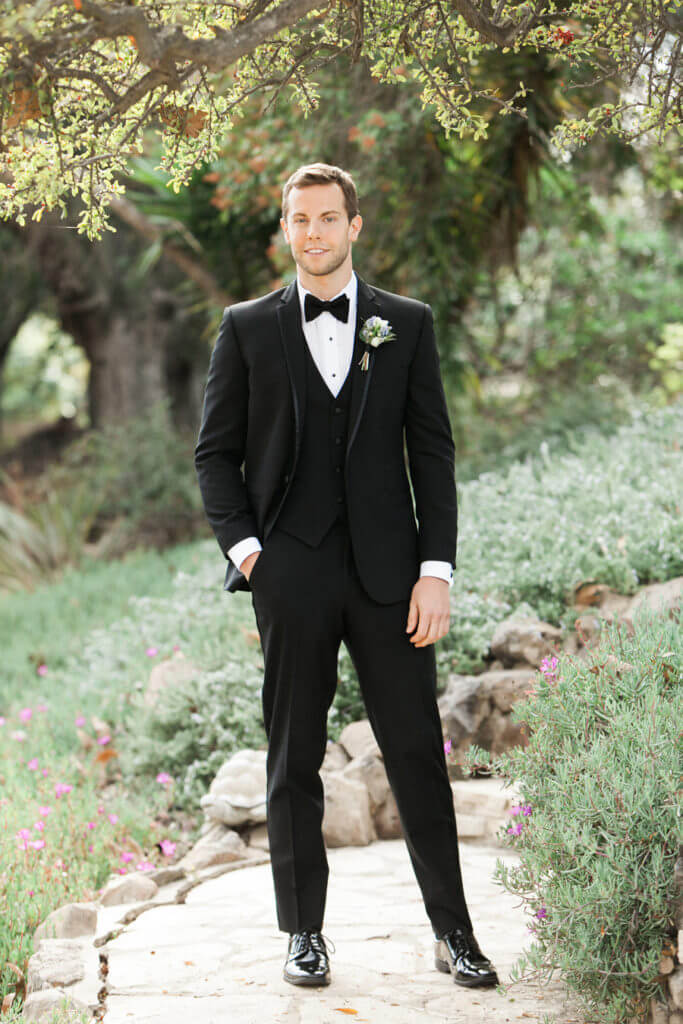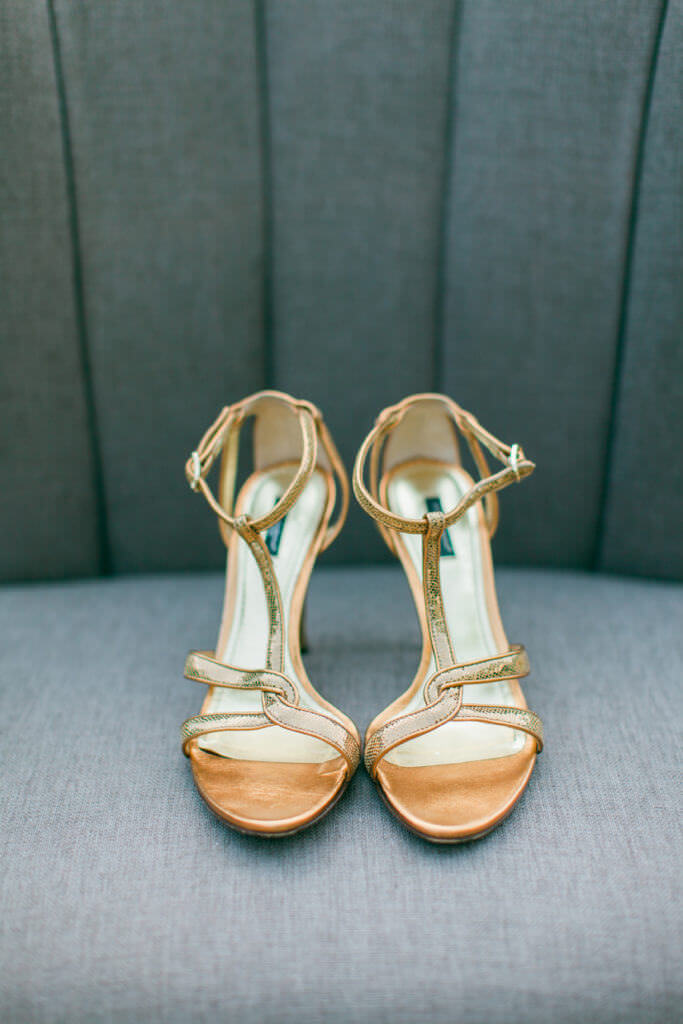 Vendors that made possible this amazing Editorial: